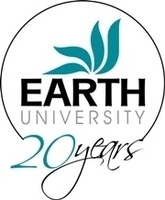 Atlanta, GA (Vocus) September 8, 2010
Following a two month nomination process, EARTH University Foundation has announced the recipients of its Sustainable Leadership Awards. The four awardees will be recognized in the Pillars of EARTH: Sustainable Leadership Awards event on October 14th from 6:30 to 9:30pm at the Hotel Palomar in Atlanta, Georgia.
The event will honor civic and business leaders from Georgia with awards in four areas, corresponding to the pillars of an EARTH University education: social and environmental awareness, ethical values, entrepreneurial spirit and technical and scientific values. The Pillars of EARTH event will celebrate the 20th anniversary of Costa Rica based EARTH University while showcasing leaders of sustainability who can be positive role models for current and future EARTH University students.
Awards nominations were gathered through a public, open nominations process and then vetted by a nominating committee. A separate, independent international selection committee reviewed and evaluated nominees in conjunction with EARTH University staff. Members of the selection committee included Kathleen Colson, Executive Director of the BOMA Fund, Dr. Therus Kolff, EARTH University Foundation Board Treasurer, EARTH alumnus Oscar Arreola Flores, Dr. Rick Foster, W.K. Kellogg Chair in Food, Society and Sustainability at Michigan State University, Gian Rossi-Espagnet, former Executive Director of EARTH University Foundation and Charlotte Metcalf, President of Telaka Foundation.
The recipient of the Pillars of EARTH: Sustainable Leadership Award for Social and Environmental Awareness, Ciannat Howett, is Emory University's first Director of Sustainability Initiatives. Her work at Emory ensures that the University's actions and policies support environmental, social and economic systems that provide a healthy, productive, and meaningful life for current and future generations. Howett has previously served as Senior Attorney with the Water Enforcement Division of the U.S. Environmental Protection Agency and, most recently, Director of the Southern Environmental Law Center's Georgia and Alabama office.
Receiving the Pillars of EARTH: Sustainable Leadership Award for Ethical Values is Ray Anderson, founder and chairman of Interface, Inc., a manufacturer and global purveyor of carpets and floor coverings. Anderson founded Interface in 1973, but in the mid-1990s he shifted the company's strategy, aiming to redirect its industrial practices to include a focus on sustainability without sacrificing its business goals. A commitment to a zero footprint by 2020 and a cultivation of respect and dignity for the people who make up Interface have garnered Anderson wide acclaim and many awards.
Daron 'Farmer D' Joffe, an organic/biodynamic farmer, environmental educator and social entrepreneur, will be recognized with the Pillars of EARTH: Sustainable Leadership Award for Entrepreneurial Spirit. He is the founder and president of Farmer D Organics, an environmentally friendly, socially responsible business that creates and sells high quality organic soil and plant foods. Among the many initiatives that have earned Joffe this award is a project developed with Whole Foods Market in which Farmer D redirects organic spoils from landfills, transforming them into high quality biodynamic organic compost for the Southeast market.
Finally, the Award for Technical and Scientific Values will be presented to John Burgess. In December 2006, Burgess began laying the groundwork for the creation of Coca-Cola Recycling in order to support the Coca-Cola system's goal of recovering its footprint by recycling a bottle or can for every one sold in North America. In April 2007, he was elected president and Chief Executive Officer. He also serves on the Executive Committee and Board of Directors of Keep America Beautiful, Inc. and is a member of the CCE Corporate Responsibility and Sustainability Committee.
In addition, EARTH University Foundation will honor Jane and Dameron Black, III with a special Lifetime Achievement Award for their commitment to EARTH University and their dedication to the sustainable growth of the Atlanta community.
The awards ceremony will take place in front of 250 guests including EARTH University supporters, philanthropic and business leaders and government representatives and will feature sustainable décor and a menu of local produce. Special guests include Mistress of Ceremonies Karen Caplan, President and CEO of Frieda's Inc and Guest Speaker Olivia Zaleski, CNNMoney environmental correspondent.
Pillars of EARTH: Sustainable Leadership Awards is being made possible by the sponsorship of Hotel Palomar, Cummins Inc., The Katherine John Murphy Foundation, Dorfman-Pacific, Wells Fargo Private Bank, Alphagraphics, Bennett Graphics and many other generous supporters. Media sponsorship of the event is provided by Atlanta Magazine and event management by WM Events. More information about the event is available at pillars.earth-usa.org or by contacting Michelle Hamner by email at mhamner(at)earth-usa(dot)org or by phone at 404-995-1348.
EARTH University (http://www.earth.ac.cr) was founded with the support of the United States Agency for International Development (USAID), the W.K. Kellogg Foundation and the Government of Costa Rica to prepare young people from economically-depressed communities in Latin America, the Caribbean and other regions, including Africa and Asia, to become agents for change in their communities. EARTH offers a four-year undergraduate program in agricultural sciences and natural resources management, providing a world-class scientific and technical education that emphasizes values, ethics, entrepreneurship and environmental and social commitment. Through the generous support of donors, EARTH University provides opportunities to young people who want to make a difference in the world but lack the financial resources for higher education.
EARTH University Foundation (http://www.earth-usa.org) was formed to support the educational vision of EARTH University through generous gifts from the global community and other programs and initiatives. The Foundation is a registered 501(c)(3) public charity headquartered in Atlanta, Georgia.
# # #