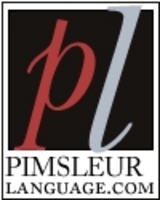 Cohoes, NY (PRWEB) September 23, 2009
The Arabic language is one which an increasing number of Americans are interested in learning; however, Arabic also has a largely well-deserved reputation as being a language which is relatively difficult for native English speakers to learn. While there's no denying the fact that Arabic is intrinsically tougher to come to grips with than more closely related languages such as German, the Pimsleur language learning method can make this fascinating language less of a challenge to master.
Pimsleur is known as one of the easiest ways to learn a new language and with the release of the Pimsleur Language Eastern Arabic, language lovers can get a handle on some of the more advanced aspects of Arabic as it is spoken in the countries of the Levant, Jordan and Iraq as well as Saudi Arabia - countries with a great deal of geopolitical importance.
Unlike the traditional classroom-based style of language instruction, the Pimsleur language system focuses on helping students to learn a new language the same way that we learn our own native tongues as children: by listening and repeating, picking up the patterns of grammar and usage as they go. It's the method of choice for diplomats and intelligence personnel all over the world and this natural approach is tailor-made for the way that our brains are naturally wired to acquire language.
The Pimsleur Language Eastern Arabic III course is a natural progression from the first two volumes of the Pimsleur Eastern Arabic language course, building on the material already introduced and helping students of Arabic to progress towards full fluency in Arabic. Many thousands have already used the Pimsleur method to master languages including French, Turkish, Italian, Spanish and Farsi as well as both Egyptian and Eastern Arabic.
According to New Jersey Pimsleur method user Peter Leone, the Pimsleur system works: "I recently completed Advanced Italian, I am still amazed how I was able to build upon the prior lessons. I recently visited an Italian restaurant and the host started speaking to me in Italian. He said my Italian was flawless including the accent. There is nothing better to do in this economy than to learn a new language and Pimsleur made it simple. I just ordered level IV and I hope there is a level V. With a mom who spoke only Italian to her mom and only English to me I wish I had done this when they were both alive."
Whether you'd like to learn a new language for business, for travel or simply to broaden your horizons, Pimsleur is renowned for its efficacy and ease of use. With the release of Pimsleur's Eastern Arabic III course, advanced students of the Arabic language are excited at the prospect of gaining even further command of this complex language and its rich literary tradition.
About Smartsource Products:
Smartsource Products was started to provide people with the ability to learn a new language for fun, for business, or for personal reasons. Because people are traveling far more often than they used to, there is no time to learn a language in the classroom or with a tutor. Smartsource Products offers programs that are based on the way the human mind works and the way we all learned our first language, which is by hearing.
For more information on the Pimsleur Eastern Arabic language course or the Pimsleur method, please visit: http://www.pimsleur-language.com.
###