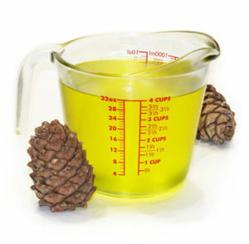 Pine nut oil is a super food!
New York, NY (PRWEB) April 24, 2013
PineNutOil.org released a statement today reminding healthy eaters everywhere that pine nut oil is on the list of super foods that should be consumed frequently by the human body.
Pine nut oil has within its elements, a rich source of nutrients that the human body needs on a regular basis in order to maintain an acceptable level of health and dietary needs. Pine nut oil is often disregarded as a super food, due to its form as an ingredient and not necessarily a whole food that you would consider a meal. This is simply not the case – pine nut oil has a wide variety of uses and methods of consumption that are performed on a daily basis.
Pine nut is included in many recipes as a substitute for any other oil that is called for. Many recipes request pine nut oil specifically, and with its soft and delicious taste and texture, the oil is a great addition to many traditional recipes.
Green super foods, like pine nut oil, assist in the human digestion process as well as act as a curative treatment for many health issues. The insufficient consumption of fresh fruits and vegetables, super foods, an excessive intake of carbohydrates, lack of knowledge regarding the proper balanced diet, carelessness in eating habits and following "trendy" and often "extreme" diets are all things that can lead to an unhealthy living or even unwanted illnesses.
In today's society, due to the need for "on the go" food and lack of care when it comes to human nutrition, there has been a significant increase in the use of refined, high- calorie products which are practically devoid of vitamins, nutrients and other irreplaceable super food diet substances.
The biologically active super food, pine nut oil, is a product that is a naturally occurring concentrated source of vitamin E. The oil contains a large quantity of polyunsaturated fatty acids (linoleic, oleic, and others) which are not synthesized in the human body and may enter the body only with food. The composition of pine nut oil includes a significant quantity of B vitamins: B1 (thiamine), B2 (riboflavin), B3 (vitamin PP), which exhibit high physiological activity.
Pine nut oil contains phosphatide phosphorus, which is very important for the body as well. The oil's biological value is also determined by its high content (more than 20) of vitally important trace elements: potassium, magnesium, manganese, calcium, copper, cobalt, zinc, iodine, nickel, molybdenum, iron and others. It also contains up to 5% nitrous substances, of which 90% are amino acids, primarily essential amino acids (up to 70%).
The oil from pine nuts has been extracted in the Ural Mountains and Siberia for many decades. Ancestors have consumed cedar nut oil and used it for medical purposes since the ancient times. In XIX century cedar nut oil could be bought on any Siberian market. It has been home-made with the use of only the simplest machinery since its discovery. Pine nut oil has a soft taste, gold-and-amber color and a wonderful smell of nuts. Its flavor qualities surpass the best grades of olive oil and almond oil, and the strength of its medicinal effect exceeds sea buckthorn, burdock, coconut and high grade olive oil. All of these features make it pleasure to consume on a regular basis for medical needs or cook with as an exquisite ingredient.
Siberian Pine uses an old technology to produce a product that is just as useful in modern times. The pine nuts used to create their oil are harvested in the wild and gathered only in ecologically pure regions of the taiga. The oil is create from true Siberian pine trees and is pressed using the ancient cold pressing technology, just as it has been done throughout history.
For more information about Pine Nut Oil, inquiries or purchases visit http://www.pinenutoil.org, email info(at)PineNutOil(dot)org or call 248-218-0888.
About Siberian Pines:
The Siberian Pines Company has been a leading producer and supplier of Siberian pine nut oil since 2003. Siberian Pines produces high quality 100% cold-pressed pine nut oil and supplies it worldwide. They maintain the highest quality product and service by managing the process from the collection of Siberian pine nuts, to the production of the oil and delivering it to your front door.