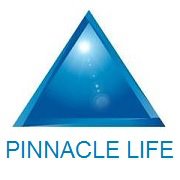 In 2007 Pinnacle Life NZ launched online life insurance through this website, becoming the first life insurer in the world to do so and winning several international awards for design and innovation.
Auckland, NZ (PRWEB) June 09, 2013
Pinnacle Life recently announced improvements to its benefits for special event increases. The improvements entitle policyholders to request increased levels of cover in relation to a variety of life events, without requiring further medical evidence.
The improved policy wording also helps policyholders better understand what would be covered under the special events program and how such coverage would increase their policy benefit allowances.
Pinnacle Life's improved special events program allows for benefit increases for policyholders who experience certain changes in their life and living situations. Some examples of the types of changes that will be included in the program are the birth of a child, marriage or an increase in their home mortgage payments.
In the coming weeks, Pinnacle Life will be incorporating the special events wording into the documentation of standing policies and will contact current policyholders who may qualify for the improved benefits to discuss their options. The special events program clause is already available for new policies issued from the Pinnacle Life website.
Current policyholders can contact Pinnacle Life directly with any questions about how the special events program may affect their current policies.
About Pinnacle Life New Zealand
Pinnacle Life is a New Zealand-registered insurance company that specialises in life insurance policies which are backed by Hannover Life Re of Australasia. Pinnacle Life operates an award winning website that offers a paper-less life insurance coverage process that enables to consumers to buy life insurance online.