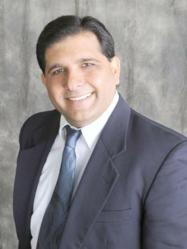 You are more than you can ever imagine!™
Austin, TX (PRWEB) July 12, 2012
Pinnacle Process Solutions International®, LLC, a global voice for excellence in Lean, Six Sigma, and Project Leadership solutions, recently announced the release of its new interactive website this month. The website gives a new, modern look to the organization's ongoing mission of optimizing human potential, while providing customers an enhanced user-friendly interface with greater access to the company's products.
Pinnacle Process Solutions founder and CEO Adil Dalal says: "The new Pinnacle Process Solution, Intl®, LLC website reflects the remarkable growth and metamorphosis the company has seen since its inception in 2004." Website visitors will now be able to see and hear the company like never before. Dalal added: "The new website is designed with full eCommerce capabilities for existing and upcoming new products and upcoming radio talk show, See2B™: Visualize Your Potential. It is a customer-focused site and we are very excited to launch it!"
Based in Austin, Texas, the company started as a one-man operation in 2004. Pinnacle Process Solutions has since expanded its operations internationally, and has served clients in 12 nations in a variety of different industries, including automotive, defense, electronics, medical equipment manufacturing, pharmaceuticals, silicon chip manufacturing, as well as many others.
As part of its global outreach, the new interactive site will also be available to users in over 50 languages, including the media and ecommerce sections. The company's worldwide focus is designed to match its growing array of products and services. "Pinnacle's thought leadership and unique products like the 12 Pillars of Project Excellence, Pinnacle Performance Zone™, Lean Board Game™ and services like consulting, training and coaching in lean-six sigma, project leadership and human capital enhancement are designed to help Pinnacle clients be more agile and successful than they can ever imagine."
Adil Dalal is the CEO and President of Pinnacle Process Solutions International ®. He is an author, entrepreneur, keynote speaker, radio show host, adjunct professor and an internationally recognized expert and thought leader in leadership, lean/flow technology and in project leadership. He is the author of The 12 Pillars of Project Excellence™, and co-author of The Lean Handbook: A Guide to the Bronze Certification Body of Knowledge.
For more information please visit Pinnacle Process Solutions, Intl.®, LLC at http://www.pinnacleprocess.com or contact Pinnacle Process Solutions at info(at)pinnacleprocess(dot)com or at (512) 212-1166.