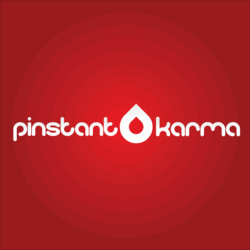 online dating is overdue for a Web 2.0, social networking makeover.
Boston, MA (PRWEB) July 25, 2012
Pinstant Karma, the first online dating platform to incorporate pin-board technology, announced today that it has closed a significant Seed Stage round of funding with Actinic Ventures. This round of funding will allow Pinstant Karma to accelerate their customer acquisition and continue to build new and innovative features into their already groundbreaking web application.
"We believe that online dating is overdue for a web 2.0, social networking makeover." said Pinstant Karma Founder Doug Reffue. "With so many new technologies and social networking possibilities open to singles, there is a large opportunity for a new type of online dating service." He added, "The capital we received today from Actinic Ventures will allow us to address three major areas in online dating, first, the need for authentic profiles with real names and identities, second, the ability for singles to create a real network and link up with other singles based on their social graph, and third, the ability to create dynamic, visually appealing profiles by pinning images."
"With one in five relationships starting online and 40 million people dating online, the market opportunity that Pinstant Karma is addressing is enormous," stated John Alvino, Managing Partner at Actinic Ventures. He added, "By incorporating proven social networking technologies into the online dating process, Pinstant Karma has a real shot at becoming a major player in the online dating space and fundamentally changing and improving how singles connect online."