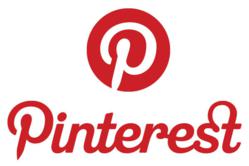 The internet is changing very quickly and more people are choosing a visual experience rather than the traditional text based content
(PRWEB UK) 11 December 2012
Scaleogy.com a lifestyle and luxury website has responded to the changing internet by launching 'Eye Candy'. A section of their website that's dedicated to stunning visuals from the best companies in the world.
"The internet is changing very quickly and more people are choosing a visual experience rather than the traditional text based content. We have responded to this by launching a section dedicated to hitting this market. We have also made it really easy to share this visual content on sites such as Pinterest. This has been a really great way to get our content out to our readers" says Ben Hulme founder of Scaleogy.
Just look at the rapid growth of sites such as Pinterest which is a social network based on images and photography. Their site has grown massively due to peoples love for images. This should most certainly be a wake up call to most businesses that use visuals everyday.
"Pinterest has been really beneficial to our business and it's rapid growth speaks volumes. Why would anyone want to ignore this part of the market. Your business has to be evolving as fast as the internet if you want to stay current and keep your audience engaged" says Ben.
Scaleogy is a website dedicated to lifestyle and luxury. It brings the best of the best to those living a lifestyle of luxury and inspires those who are striving towards it.
Scaleogy is recommended viewing and more information can be found on their website: http://www.Scaleogy.com