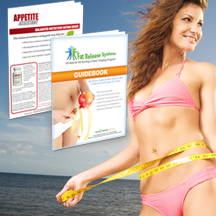 True Healthy Products Announces new weight loss offer amidst social media buzz over weight loss.
(PRWEB) July 20, 2012
For many in the modern world, social networking sites and free online data resources are the preferred method of conversing with friends and acquaintances and gathering information. One social media site is Pinterest, a popular website for inspirational images and ideas that subscribers can share, comment, and then create collages of their own interests is such a forum.
Pinterest can be used with Facebook or Twitter, and allows people to post their thoughts and comments about a limitless array of images and interests, in the form of "pins". According to Wikipedia, "Pinterest's mission is to "connect everyone in the world through the 'things' they find interesting" and is one of the "fastest growing social services in the world."
Fitness and weight loss are themes that pop up daily in different peoples' posts. Exercises to flatten your belly and low calorie, metabolism boosting recipes comes up often. True Healthy Products just released their free weight loss guides that is being launched at http://www.truehealthyproducts.com.
Fitness and weight loss are a typical subject for everyone at one time or another in our lives, and these basic health subjects are a common denominator for all people. These days there are many resources to learn about enhancing your fitness goals and losing weight. One source is a natural wellness supplements company called True Healthy Products. They offer free weight loss guides that will aid in weight loss and a healthy lifestyle at http://www.truehealthyproducts.com.
True Healthy Products is a nutrition company dedicated to offering the best customer service and latest products that range from all natural sports nutrition supplements, healthy dark chocolate, weight loss programs, revolutionary skin care and whole food vitamin supplements.
To learn more about the all natural products offered by True Healthy Products visit: http://www.truehealthyproducts.com.
Contact:
True Healthy Products, LLC
2460 North Courtenay Parkway, Suite 210
Merritt Island, FL 32953
888.400.2920