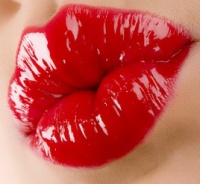 Pin Up Style
(PRWEB) June 25, 2012
Pinup Style is a new multi-authored Pin Up Blog offering Pin Up Girls everywhere a place of their very own to blog, without having to worry about the time it takes to maintain a full-time blog of their own. Pinup Style is not just for Pin Up Girls either! It is a place for anything and everything pin up related.
Pinup Style is welcoming expressions of interest to become Authors from all relevant persons with an active interest in pin up fashion, and the pin up style, including hair and makeup stylists who specialize in the retro and vintage style look, photographers who specialize in pin up style photography, artists who specialize in pin up style artworks, and writers who write about pin up, retro, and vintage fashion.
Pinup Style is a great new way to share the thoughts and musings of a modern-day pin up girl, to share pin up style photos, and to share beauty tips for the benefit of girls everywhere who are interested in the pin up style, and the pin up lifestyle.
Pinup Style has also started a fledling Blog Network with the Pin Up Style Collective welcoming any blog with a focus on retro, mod, boho, burlesque, rockabilly, vintage, or pin up fashion.
Pinup Style is open to expressions of interest from relevant brands, and retailers who might be interested in sponsorship and advertising opportunities. The point of difference offered by Pinup Style, is that every contributor to the multi-authored blog is an Author in their own right, and they are able to post whenever they have the time. For companies specializing in pin up clothing, and vintage inspired fashion, the ability to reach a targeted audience couldn't be easier than by authoring their very own blog posts in a single centralized location.
Many company's operate their own blog, but in the world 'according to Google', there is only limited space for any given website or blog to gain a position on the first page of 'organic Google search results'. The solution? Becoming an Author of a topically-relevant, keyword-rich domain, multi-authored blog, with a targeted audience.
As the concept of a niche multi-authored blog gains traction, and more Authors come on board, every individual Author can benefit from the age-old concept of 'power in numbers'. Individual Authors might even discover that visitors to the blog who follow one particular Author, might discover other Authors they might be interested in.
Through the creation of a collective of inspirational and niche 'fashion-focused' group of writers, Pinup Style has the real potential to appeal to a broad audience, and hopes to become a leading source of timely information for every girl wishing to learn more about the Pin Up Style.
To register your 'expression of interest' in becoming an Author, or for further information, please contact the editor.