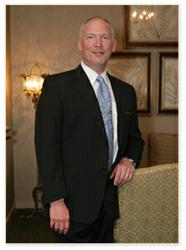 The International Society of Aesthetic Plastic Surgeons strongly recommends that women with PIP breast implants have them removed even if there are no signs or symptoms of leakage and rupture
Atlanta GA (PRWEB) March 27, 2012
Poly Implant Prothese (PIP) continues to make worldwide news after shutting down manufacturing and distribution in the spring of 2010. Women with breast implants from this French company are believed to be at an unusually higher risk for rupture due to the fact that industrial grade silicone was used instead of medical grade silicone. PIP breast implants were shipped worldwide, and according to "The Telegraph," up to 500,000 women in South America and Europe are believed to be at risk. On December 23, 2011, AFSSAPS, the French Regulatory Authority recommended that women with the PIP implants have them removed as a "preventive measure not of an urgent measure." This recommendation applies to implants made by Poly Implant Prothese only.
"We are very thankful the FDA did not approve use of these implants in the United States," shares Dr. Bauer, a board-certified plastic surgeon with the American Board of Plastic Surgery.
AFSSAPS recommends that the PIP breast implants are removed even if clinical signs of deterioration of the implant are not found. A visit to a board certified plastic surgeon is the first step. Bauer continues, "Even though many of these women will seek the original doctor to help with removal and replacement, we are seeing more and more South American and European women coming to the Swan Center for help. Whoever they choose, we urge patients to look at only qualified, board certified plastic surgeons."
The Swan Center is an Atlanta plastic surgery center that specializes in breast augmentation and revision. Dr. Bauer and the team at the Swan Center utilize United States FDA-approved Mentor breast implants. The PIP implants recall has brought to light many important facts about FDA approval and the safety of governing authorities within the country. Mentor saline-filled and gel-filled round cohesive breast implants are fully approved by the U. S. Department of Health and Human Services and the Food and Drug Administration. Government inspection of American manufactured implants ensures only medical grade materials are used. This is in contrast to much lighter European regulations that don't even require clinical trials for medical implants.
"The International Society of Aesthetic Plastic Surgeons strongly recommends that women with PIP breast implants have them removed even if there are no signs or symptoms of leakage and rupture," explains Dr. Bauer. "This is an international concern, and we offer our patients bilingual nurses and anesthesiologists that can help explain the risks and procedure if necessary."
Dr. Bauer encourages women with PIP breast implants to visit a plastic surgeon that is board certified by the American Board of Plastic Surgery. It is these experienced plastic surgeons who can help with breast implant revision and remove dangerous PIP breast implants that were made with industrial grade silicone. The most significant risk with this type of augmentation material is an increased incidence of rupture and the inflammatory reaction that follows. While industrial grade silicone used by PIP is not toxic, the inflammatory reaction in associated tissue causes painful swelling and lymph node involvement.
All parties involved in the manufacturing, regulating and use of these dangerous PIP breast implants must be held accountable and responsible for these potentially dangerous side effects. The European Union is considering addition of clinical trials for medical implants and physicians are encouraged to ensure the safety of products they use with their patients.
To learn more, visit Swan Center for Plastic Surgery at 4165 Old Milton Parkway, Suite 200 East, Alpharetta, GA 30005 or online at http://www.swancenteratlanta.com. The practice is available at (770) 667-0904, (800) 816-1057.
About The Swan Center:
The Swan Center for Plastic Surgery is a leader in the aesthetic industry specializing in surgery of the breast, body and face.
The Swan Center for Plastic Surgery's on site operating facility, Alpharetta Aesthetic Center is accredited by the Joint Commission on Accreditation of Healthcare Organizations (JCAHO). The Joint Commission is an independent, not-for-profit organization; and is the nation's oldest and largest standards-setting and accrediting body in health care, focusing on patient safety and quality of care. The Atlanta plastic surgeons at The Swan Center are board-certified by the American Board of Plastic Surgery, among a multitude of further professional accomplishments.
###