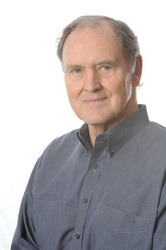 A gas plant can't improve its operating performance effectively until management has a clear, quantitative understanding of its performance gaps relative to peers
Dallas (Vocus) October 28, 2009
Solomon Associates, the leading performance improvement company for the global energy industry, has embarked on its 2009 Worldwide Natural Gas Processing Plant Comparative Performance Analysis (Gas Plant Study). The benchmarking study analyzes all aspects of participating plants' operations, compares their performance to peer data, and then identifies areas for potential improvement.
"Gas plants are like fingerprints; no two are the same, which makes apples-to-apples comparisons with peers difficult," said Hank Brolick, P.E., vice president and Gas Plant Study manager. "That's why Solomon Associates' proprietary methodology - which normalizes data for plant size and complexity, among other factors -- is essential for any natural gas facility that wants to see how its operations stack up against the top performers in the industry."
Solomon Associates' most recent Gas Plant Study, conducted in 2008, attracted 22 plants across five continents.
The 2009 study encompasses the full range of plant configurations and analyzes all areas of performance, including plant utilization; annualized maintenance (company and contract, labor and materials); non-maintenance personnel; other materials and equipment; and energy consumption and costs.
The study's results help individual plants answer key questions, such as:

Do my operating costs compare well to the industry?
Are my staffing, knowledge, work hours and compensation competitive?
How energy efficient is my facility? How much do my inefficiencies cost me?
Is my maintenance program cost-effective?
How does my plant's reliability stack up with peers?
"A gas plant can't improve its operating performance effectively until management has a clear, quantitative understanding of its performance gaps relative to peers," Brolick said. "Once this is accomplished, closing the gaps is much easier to achieve."
Companies interested in participating in the 2009 study may contact Taylor Schuler at 972.739.1766.
About Solomon Associates
Based in Dallas, HSB Solomon Associates LLC is the world's leading performance improvement company for energy companies seeking to identify and close gaps in operational performance. Combining proven, patented methodologies with objective data analysis, and led by a team steeped in hands-on operational experience, Solomon Associates consistently helps clients with energy-intensive assets achieve greater efficiencies, enhanced reliability, and improved margins. Solomon Associates is part of HSB Group, Inc. To learn more about Solomon Associates, visit http://www.solomononline.com.
Contact:
Cathy Baradell
(972) 235-3439
###