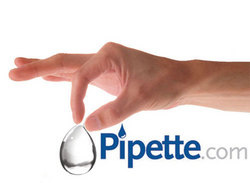 We have a passion to provide the highest standard of pipette calibration possible to the scientific community.
San Diego, CA (PRWEB) March 2, 2010
Pipette.com is proud to announce its new website, http://pipette.com , providing total pipette management, sales of pipettes and pipette calibration services for higher education and the biotech industry.
Pipette.com's parent company, AccuTek Laboratories, was founded in 1996 and currently provides quality pipetting solutions to more than 12,000 customers nationwide. In the pursuit of providing the highest standard in the industry, the company has one of the few pipette calibration laboratories that is certified to the international quality standard ISO17025:2005 and has undertaken the initiative to be the first and only pipette calibration and repair company to be registered and compliant with FDA requirements.
"We have a passion to provide the highest standard of pipette calibration possible to the scientific community," says Alex Spector, founder of the company.
Some of the most prominent biotech companies and diagnostics laboratories choose AccuTek for their pipette service needs, among them Johnson & Johnson, NIH, Bio-Rad, Clontech, and Quest Diagnostics.
Accutek has created a state of the art facility that is by far superior to most calibration facilities. To provide customers with the highest accuracy in measurements, AccuTek utilizes the most accurate five, six and seven place Mettler balances that are positioned on marble tables to eliminate stability errors. All balances are integrated into the computer network in order to obtain automatic unedited results and to create the most accurate calibration environment.
In addition, AccuTek has established a very intensive spare parts inventory that contains not only the most utilized components, but also less common and even discontinued parts, all to minimize down time for its customers.
"Long standing relationships with the manufacturers gives us access to repair manuals and other technical documentation, the latest product releases and innovations, which in turn allows us to pass along savings on spare parts purchased at the discounted price to our customers," says Spector.
Pipette.com will continually provide the latest promotions on its specials page.
Here are some of the latest promotions:

10% Off on ISO17025:2005 certified Pipette Repair & Calibration Services
CappAero Pipette Starter Pack Deal
Labnet Ergonomic Starter Pack Deal
Buy One, Get One Free for Oxford Pipettes
Special Savings on Eppendorf Research and Repeater Pipettes
For more information about Pipette.com's complete inventory, please visit http://pipette.com
Beginning Monday, March 1st through Thursday, March 4th, Pipette.com representatives, will be at Pittcon, Orlando, booth # 1960. Pittcon is the world's annual premier Conference and Exposition on laboratory science. It is organized by The Pittsburgh Conference on Analytical Chemistry and Applied Spectroscopy, a Pennsylvania not-for-profit educational corporation. Pittcon attracts nearly 20,000 attendees from industry, academia and government from 90 countries worldwide.
About Accutek / Pipette.com
Accutek is an authorized distributor and service provider for the majority of high quality brands of liquid handling instruments, including Eppendorf, Brand, Biohit, Drummond, Hamilton and others.
The company's dedicated and highly experienced calibration specialists have completed many training courses with GMP institute, Eppendorf, Thermo and more, giving them a huge advantage over other service providers.
AccuTek's Calibration and Verification Programs, as well as other custom programs, accommodate a variety of customer needs, saving them thousands of dollars and meeting the most stringent standards and record requirements for GLP/GMP, ISO, NCCLS, CAP, CLIA, and FDA.
Contact:
Joe Baty
Customer Relations
858-536-3344, ext. 108
jbaty(at)pipette(dot)com
###