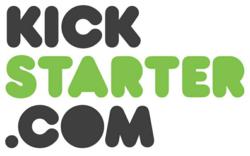 As of 9:00 am PDT, an hour into its Kickstarter Campaign, the Buccaneer has successfully raised $150,000 on Kickstarter.
Palo Alto, California (PRWEB) May 31, 2013
In ten minutes, Pirate3D has managed to raise their funding goal of $100,000 on their Kickstarter Campaign page. The Buccaneer®, a sleek aluminum and acrylic encased 3D printer, attracted 298 backers to reach their funding goal.
"I'm really overwhelmed, stepped out for a moment and came back to see that we've hit our funding goal. This is unprecedented," says Brendan Goh, Pirate3D's Chief of Operations.
Pirate3D's product has attracted widespread attention with its affordable price, stylish design, and promised ease-of-use. Priced at $347, is a 3D printer designed with ease-of-use and aesthetics in mind. The Buccaneer® comes fully assembled and is meant to be set up with ease and printing within minutes of unboxing.
Aside from hardware, the Pirate3D team is developing apps that work together with their 3D printer. The device is designed to work with mobile devices in tandem with cloud architecture. This allows the 3D printer to be integrated seamlessly with Pirate3D's objects library, allowing easy one-click printing. The team is also working on their Smart Objects, an app works with their system to allow users to produce custom 3D models easily.
Kickstarter has been a hotbed of funding for 3D printers. Formlabs' Form 1 3D printer and 3Doodler, a 3D printing pen, both successfully raised over $2 million on the crowd funding platform. Formlabs successfully hit their $100,000 goal in 2.5 hours.
"We're really thankful to all our gracious supporters," says CEO Roger Chang. "We will continue to do our best to improve the Buccaneer. We intend to provide to you the best possible 3D printer so you can truly create at will."
The first batch of Buccaneers will ship in December 2013. As of 9:00 am PDT, the Buccaneer has successfully raised $150,000 on Kickstarter.
Pirate3D is a startup company which was funded in early 2013. The company develops both hardware and software and aims to bring 3D Printing to the homes of everyday consumers. More information on Pirate3D can be found on http://pirate3d.com.