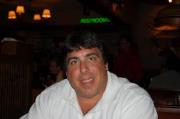 RMVH Pennsylvania Vacation Rentals Free for Black Friday
Pittsburg, PA (PRWEB) November 22, 2012
The largest network of vacation homes in America is now having a special where vacationers as well as vacation homeowners can try 83 vacation home sites for 30 days free.
The network of vacation homes enables vacationers to use the largest search engine of vacation homes rentals with one click and search all major vacation home websites.
Vacation homeowners no longer have to list on many sites, now one form does it for them.
The site not only contains information about vacation rentals, but also about everything in the area around the vacation home. Type the letters RMVH in front of any state and then.com the vacation home network of rent my vacation home is seen. The site is also divided up among subjects such as Disney World, lakes, mountain, fishing and other subjects as well.
The Pittsburgh office is located at 1739 East Carson St., Pittsburgh, PA, with the main office http://rmvhpennsylvania.com located near Washington D.C. called Rent My Vacation Home .com.
(http://rentmyvacationhome.com) One of the things that make the site important is that each home is inspected by the local office before being rented.