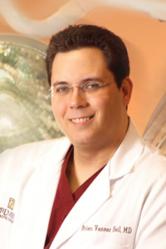 This is clearly the next major breakthrough in non-invasive fat removal
Pittsburgh, PA (PRWEB) May 30, 2012
Acqua Blu Medical Spa has been earned recognition as being the first and only Pittsburgh "CoolSculpting Certified Practice" in the area. This is the result of an extensive process of physician and staff training, quality assurance monitoring and validation by the maker of CoolSculpting. This certification ensures you are in the best office with the most experience with CoolSculpting.
CoolSculpting®, a FDA-approved nonsurgical liposuction alternative, is a welcome improvement over surgery. Board Certified Plastic Surgeon Dr. Brian V. Heil is excited to offer this ground-breaking technology to reduce fat for both men and women in Pittsburgh. CoolSculpting was developed by Zeltig™ and uses patented cooling technology to reduce fat in areas that don't respond to diet and exercise. These areas include love handles, stomach, flanks, and back bulges. The treatment facilitates obtaining a more toned body.
This technology is now available at Acqua Blu Medical Spa at the Cranberry, Wexford and Pittsburgh locations, making it the first and only plastic surgery practice in Pittsburgh to offer this breakthrough in non-invasive fat reduction. "CoolSculpting is a totally different approach to fat reduction that offers great results without surgery, anaesthesia, or pain," says Dr. Heil. "This is an ideal procedure for otherwise healthy people who are fit, but continue to have fatty areas on their body that bother them. After having CoolSculpting, Pittsburgh patients can quickly resume their normal activities, including work and exercise."
Dr. Heil said he has not adopted technologies in the past couple of years that claimed to reduce fat, simply because he didn't believe they would work. After significant research into this new technology, he was very impressed with the clinical research and overall patient results. Plus, this system has been documented to lead to permanent fat reductions, not temporary spot reduction.
Unlike most other devices (lasers, radio frequency, etc.), CoolSculpting utilizes a patented method called Cryolipolysis™ (the use of precisely controlled cooling to remove fat) that is designed to only kill fat cells. The treatment directly targets the underlying fat, leaving the skin surface and other tissue unaffected. The cooled, killed fat cells then begin a process called "apoptosis" (natural cell death) and gradually begin to shrink and disappear over the next few weeks to months. Patients see the most dramatic results occurring within two to four months following the procedure. Each CoolSculpting Pittsburgh patient can expect an average of a 20% fat reduction in the treated area.
Dr. Heil emphasizes that it is important to realize that CoolSculpting should not be used for overall weight loss or for more pronounced fat removal that would be better suited for liposuction or surgery. This technology makes permanent fat reduction much more accessible to women and men, allowing them to safely and more easily achieve the optimal body tone and shape they desire. "This is clearly the next major breakthrough in non-invasive fat removal and is a major advancement for cosmetic medicine," says Dr. Heil. Acqua Blu Medical Spa is offering introductory pricing on CoolSculpting treatments. $750 for Coolsculpting procedure with the medium applicator (covers 1 love handle, 1 back roll, half lower or upper abdomen). Using the larger applicator the CoolSculpting procedure is $1500 (covers upper abdomen or lower abdomen). Call Acqua Blu Medical Spa at 866.I.LUV.BLU to schedule your complimentary consultation or visit ChilltheFat.com.
About Brian Heil, MD, FACS
Board Certified Plastic Surgeon, Dr. Brian Heil is the medical director of Premier Plastic Surgery and a member of the American Board of Plastic Surgery and a fellow of the American Society of Aesthetic Plastic Surgery. A national traveling instructor, Dr. Heil was recognized by his peers as one of America's Best Physicians in The Guide to Top Doctors. The practice offers a full range of surgical and nonsurgical cosmetic procedures, dermatological care; each treatment is customized to match the patient's individual needs. A high standard of patient care combined with attention to detail helps the team of Premier Plastic Surgery create beautiful, natural looking results.