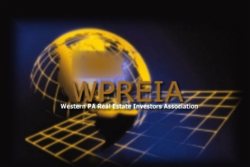 Broke people will never teach you how to be successful. If your goal is financaial freedom, then you need to find the most successful investors in America, we can help with that -Josh Caldwell, President of Pittsburgh Real Estate Investors Association.
Pittsburgh, PA (PRWEB) August 13, 2012
The Pittsburgh Real Estate Investors Association also known as the Western PA Real Estate Investors Association is an education based club for people who want to learn how to make money as real estate investors.
The members of the Pittsburgh Real Estate Investors Association are a group of like-minded individuals who have chosen real estate investing as a means to achieve financial independence and build a passive income stream that will fund of all of their dreams. While the group is generally centered on the Pittsburgh Metro area, members of the club live as far away as Washington State.
The club is the fastest growing real estate investment club in Pennsylvania. Members receive access to the best educational resources available. Non-members can also profit from association with the club, through the club's free monthly newsletter.
Starting in October, 2012 at locations around the Pittsburgh area, the club will feature a different educational speaker at each event. The learning topics will cover nearly every way that investors can make money in today's real estate market. Everything from no money down formula's, to fix and flip strategies, as well as raising private money and asset protection will be covered in these seminars. No matter what your investing experience is, you will learn the same valuable techniques that made the Guru's into millionaires. Everyone from a new investor up to the seasoned pros will learn how to make and keep more money.
The first speakers in the financial freedom series will be Ron Legrand on October 20th and Robyn Thompson on the 21st of October, 2012.
Ron LeGrand is a nationally recognized real estate expert and trainer, with 27 years' experience in both residential and commercial properties and a 20 year history of hard money lending and brokering.
His experiences include personally buying and selling over 2,000 houses and millions in Commercial Property deals.
Ron is a highly sought after platform speaker, who has addressed audiences as large as 20,000 and as small as 100 in hotels and convention centers across North America, sharing the stage with leaders such as Donald Trump, Robert Kiyosaki, Rudy Giuliani, Tony Robbins, Larry King, Dr. Phil, Suzie Orman, and many others. For the last 20 years, he's been helping thousands of ordinary people take their lives back and create financial freedom by implementing his systems for success as real estate investors. Today, he's considered the country's leading expert and is referred to by many as the "millionaire maker".
Robyn Thompson is the nation's leading expert in buying, renovating and selling single and multifamily homes for huge profits. Robyn has renovated and sold over 300 homes!!!
Robyn has taught thousands of students how to achieve financial independence by investing in distressed properties. Robyn has made retailing homes a science and she knows every technique imaginable to locate profitable deals, renovate distressed properties at lightning speed, minimize holding costs, and qualify good credit buyers and expedite closings so you can collect a big check
Details will be posted about each forum on the club's web site PittsburghREIA.com. Tickers will also be available through the same web site prior to the event. Be sure to check in often as events are likely to sell out quickly.