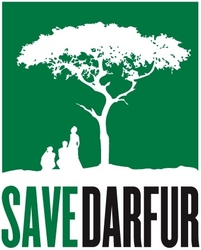 (Vocus) September 24, 2009
The Save Darfur Coalition today is hosting a briefing in Pittsburgh engaging the media and advocates on Sudan and the G-20: What the World's Richest Countries Can Do. The experts will specifically discuss the important role the world's largest economies have the potential to play in supporting peace and political reform in Sudan. They will focus much of remarks on the prospect of debt-relief for Sudan, and what the U.S. and other G-20 nations can do to ensure proper measures are met before Khartoum's debt can be relieved.
The panel will be live and webcast
Speakers:

Rabbi Steve Gutow: Executive Director, Jewish Council for Public Affairs-New York, NY.
David Rosenberg: Coordinator, Pittsburgh Darfur Emergency Coalition- Pittsburgh, PA.
Mwangi S. Kimenyi: Senior Fellow for Global Economy and Development, Africa Growth Initiative, Brookings Institute- Washington, DC.
Sean P. Brooks: Policy Associate, Save Darfur Coalition- Washington, DC.
Isaac Leju-Loding: President, Sudanese Community- Pittsburgh, PA
When: Wednesday September 23 - 3pm EST
Where: Renaissance Pittsburgh Hotel (107 6th Street, Pittsburgh, PA)
Webcast Info: Tune into the live webcast at http://www.savedarfur.org/webcast.
The press conference venue has been provided by Citizens for Global Solutions as part of its Network for Responsible Global Policy project. The Network seeks to bring together organizations and individuals who support responsible global engagement in an increasingly interdependent world. Information about other press conferences that will be held at this location on September 23rd can be found at http://globalsolutions.org/g20_press_conference_venue
Background on the Conflict in Darfur:
The conflict in Darfur began in the spring of 2003 when two rebel groups launched attacks against the government military in an effort to stop the marginalization of Darfur. The Sudanese government responded with coordinated military raids targeting ethnic groups that were associated with the rebel groups. Over 400 villages were completely destroyed and millions of civilians were forced to flee their homes and now live in displacement camps.
It is estimated that between 2003 and 2005, roughly 300,000 people died, and in 2004, former-President George W. Bush declared the conflict a "genocide." Today, fighting continues in the Darfur region, and civilians are still living in insecure camps and cannot return home.
Background on Debt-Relief in Sudan:
Despite the boom period of the last decade in Sudan's capitol Khartoum, the country's external debt has risen from $15 billion to $34 billion - owed mostly to multi-lateral, Western, Chinese, Arab and Indian creditors. Sudan's external public debt - the second most in Africa - has increased from $13 billion in 1989 when President Omar al-Bashir engineered the coup that brought him to power.
Sudan's Debt is Odious Debt:
Debt is to be considered odious if a government has used these externally secured funds for personal interests or to oppress its own people. Sudan's debt of the last twenty years has been contracted without public consent, and primarily spent - not for - but against the interests of the Sudanese people. The same regime in Khartoum though that used international loans to finance civil war in the 1990s and genocide this decade now seeks a debt-relief package from its creditors to overcome its current financial challenges.
About Save Darfur Coalition:
The Save Darfur Coalition - an alliance of more than 180 faith-based, advocacy and human rights organizations - raises public awareness about the ongoing genocide in Darfur and mobilizes a unified response to the atrocities that threaten the lives of people throughout the Darfur region. The coalition's member organizations represent 130 million people of all ages, races, religions and political affiliations united together to help the people of Darfur. For more information on the coalition, please visit http://www.SaveDarfur.org.
###