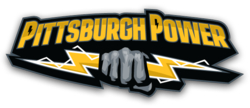 Lynn Swann, co-owner of the Pittsburgh Powers says, "we are very pleased to have Mr. Rooter Plumbing as a premiere sponsor of the Pittsburgh Power this year."
Pittsburgh, Pennsylvania (PRWEB) July 07, 2012
Mr. Rooter Plumbing is proud to announce the winners of the "Caption The Photo" contest!
Bylon Hemskey | Steve Assalone | Jodi Nagel | KC Welsh | Samantha-Kris Redmond
All five winners will receive two tickets each for VIP treatment in a Party Suite at Consol Energy Center for the last Arena Football home game: Pittsburgh Power vs Jacksonville Sharks, on Friday, July 20, 2012 at 8:00pm.
Lynn Swann, co-owner of the Pittsburgh Powers says, "we are very pleased to have Mr. Rooter Plumbing as a premiere sponsor of the Pittsburgh Power this year." Mr. Rooter Plumbing Pittsburgh took the opportunity to offer free tickets on their Facebook page and the contest ended Friday, July 6, 2012 at midnight.
All of the winners have been notified and will be contacted to coordinated the plans.
Lynn Swann, former Pittsburgh Steeler, will visit the group during the game and pick one lucky winner to receive an autographed #88 Steeler Jersey. Door prizes for the evening are being provided by the following:
Taralena's Jewels, of Bethel Park Pennsylvania–$200 Swarvoski Crystal Jewelry
Arthur A. Swartz: $100 lottery tickets.
Jack MacDonald Stable, Renfrew Pennsylvania–Free Riding Lessons ($150 value)
HoodaRain Flowershop–$100 FTD Gift Certificate
Red Eagle Village Native American PowWow Association–Native American Blanket & Gift
DANSCO Specialty Machine Shop–$100 Gift Card
Pittsburgh Power–Lynn Swann Autographed Jersey & Promotional Items
Mr. Rooter Plumbing–Valued Protection Plan for 5 years–$199.95 Value with a subscription to Mr. Rooter's Daily Tips
Prizes will be raffled off during the game. Food and refreshments will be catered by the Consol Energy Center. The Mr. Rooter Mascot will meet the group in the parking lot and escort our VIP guests to their Party Suite for the game.
We would like to thank all of our sponsors and everyone who participated in this contest.
Mr Rooter Plumbing Would Like Your Help (see below)
Memorial contributions may be made to the Landon O'Hara Fund, First National Bank, 20100 Rt. 19, Cranberry Township, PA 16066. PayPal (Donate Button Below) has also been set up to receive contributions and of course, you may visit the Landon O'Hara Fundwebsite. Please sign up for Mr. Rooter's Daily Tips and we will automatically enroll you in Mr. Rooter Valued Customer Protection Plan for 5-years. Just enter your email address at the top right corner of mrrootermedia.com. Mr. Rooter Plumbing will validate your email address and then send you details about this $199.95 protection plan beginning on August 1, 2012. Thank you for your support.
There's A Reason They Call Us Mr.™
Help Mr. Rooter Help Landon
Landon O'Hara Campaign
Mr. Rooter Plumber, 22, Fatal Accident: Leaves Behind Son Turning Two July 24, 2012
Debra Santavicca PR, SMM, WebIT
Mr. Rooter Media Center
724-553-9510
http://www.mrrootermedia.com