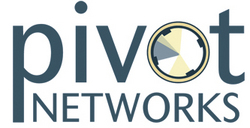 Many SMBs with minimal or no IT support often find themselves unprepared for the recovery of their mission-critical data in the event of accidental data loss or acts of nature such as a fire, flood or power outage
Austin, Texas (PRWEB) March 8, 2010
Pivot Networks, the preferred provider of Managed IT Services for Texas-based small- to medium-sized businesses (SMBs), today announced a partnership agreement with Flashback Data, an Austin-based industry leader in computer data recovery and restoration. Flashback Data will complement Pivot Networks' disaster recovery planning program by offering managed recovery services of lost, corrupt, and damaged data across laptops/desktops, servers, and various media types, helping regional SMBs to be better prepared to recover critical data when disaster happens.
"Many SMBs with minimal or no IT support often find themselves unprepared for the recovery of their mission-critical data in the event of accidental data loss or acts of nature such as a fire, flood or power outage," said Brannen Mehaffey, founder and CEO of Pivot Networks. "Teaming with Flashback Data enables us to expand our services to include the component of recovering lost data which is most critical, yet the last to be considered until disaster hits. Together we'll provide customers with a comprehensive plan to mitigate risk, proactively protect company information, and implement proper backup solutions for the seamless recovery of business data in the event any one of these disasters occurs."
Flashback Data will offer its data recovery service offering as an extended service to the Pivot Networks disaster recovery program. The program is a step-by-step process consisting of a full-service business/technology audit of a customer's entire organization, a comprehensive plan outlining needs/service recommendations based on the audit, and hands-on deployment of the recommended managed solutions with direct access to a professional services team, 24/7.
"SMBs often find themselves in a position where they have lost data and don't know what to do or where to turn," said Damon O'Connell, president and CEO, Flashback Data. "It is our technological knowledge and continuing research and development that allows us to recover data from virtually any situation. By incorporating our services with Pivot Networks' disaster recovery efforts, customers will always have peace of mind knowing critical business data can be recovered quickly and cost-effectively."
Pivot Networks has been a leader in the managed IT services industry throughout the Austin and Central Texas area for nearly a decade. Pivot Networks delivers a wide array of technology solutions to meet business and computer network needs for small- to medium-sized businesses, while lending expert project planning and consulting along the way. Services include Real-Time Network Monitoring and Alerts, Proactive Network Support, Remote and On-Site Tech Support, Off-Site Data Backup, Disaster Recovery and Planning, Quarterly Reviews, Hosted Services, and 24x7 professional services support.
About Flashback Data
Headquartered in Austin, TX, Flashback Data is an industry leader in data recovery, computer forensics, media & data conversions, and other data services. We provide advanced data services to businesses and individuals who have experienced data loss from hardware failure, accidental deletion, and natural disasters. It is our technological knowledge and continuing research and development that allows us to recover data from virtually any situation. For information, please visit http://www.flashbackdata.com.
About Pivot Networks
Founded in 2001, Pivot Networks is a preferred provider of managed IT services to growing SMBs. With a relentless focus on customer service, we deliver reliable managed IT services to help SMB companies with little to no IT support manage and maintain their networks with 24/7 assistance. We bring both technology and business-savvy intelligence to serve the needs of your business, while implementing critical network management solutions that foster a solid IT foundation to successfully grow your company. Headquartered in Austin, Texas Pivot Networks is a privately-held company. For more information, please visit http://www.pivotnetworks.com.
###