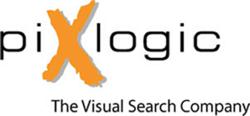 We are extremely honored to have our product recognized by KMWorld for delivering on its promise to help our customers achieve their missions.
Los Altos, CA and Washington, DC (PRWEB) December 02, 2011
piXlogic, the visual search company, and Flex Analytics, piXlogic's leading value-added reseller, today announced that piXlogic has received the 2011 KM Promise Award for the most promising emerging technology.
Sponsored by KMWorld magazine, the annual award recognizes organizations that deliver on the promise of an innovative, knowledge management technology that helps users realize positive business results. Greg Pepus, managing director of Flex Analytics, accepted the award on piXlogic's behalf at KMWorld's 2011 Annual Conference in November in Washington D.C.
piXlogic's piXserve client/server product line was singled out for recognition among the more than 20 finalists. piXlogic offers the only enterprise-class image and video search engine that searches images and video with no manual metadata tagging or training required.
"Image and full motion video content are among the fastest growing digital assets for government and commercial enterprises," explained Joseph Santucci, piXlogic president and CEO. "Yet more than 95 percent of this content, particularly full motion video goes unviewed and unexploited as a source for important information. piXserve fills that void, enabling our customers to automatically index and search image and full motion video content, and we are extremely honored to have our product recognized by KMWorld for delivering on its promise to help our customers achieve their missions."
piXserve is currently being applied by a growing number of DoD and Intelligence Community government agencies and commercial organizations in the US, the UK, Japan, Brazil, and Singapore.
"piXlogic's piXserve enterprise search platform does what other solutions can't by finding objects within images and frames of video, indexing those objects, and then making them available for search and downstream analytical processing," said Greg Pepus, managing partner at Flex Analytics. "It's this kind of innovation that delivers true value to our clients and it's why we've earned this recognition for piXlogic's solution from KMWorld."
Flex Analytics is the premier value-added reseller for piXlogic and has performed multiple government sector implementations and complex integrations. Flex Analytics is partnered with Carahsoft Technology Corp. to help deliver piXlogic to state, local, and federal agencies via GSA Schedule No. GS-35F-0131R. For more information, contact Carahsoft at 888-662-2724.
Contacts:
Nick Ushio, piXlogic, Inc., (650) 967-4067
Greg Pepus, Flex Analytics LLC., (301) 787-2989
About piXlogic, Inc.
piXlogic, Inc. is a leading supplier of visual search solutions. Its breakthrough software automatically "sees" visual objects and text in digital images and video files, and creates searchable index records of their contents. piXlogic's products provide unparalleled visual search capabilities. piXlogic serves customers in the content management, security, and mobile devices marketplaces. piXlogic is a privately held company headquartered in Los Altos, California, USA. For more information please visit: http://www.piXlogic.com.
About Flex Analytics LLC
Flex Analytics is a consulting and technology firm focused on building analytical solutions for intelligence. Flex Analytics provides advanced integrated solution architectures built on state-of-the-art information extraction, data mining technologies and search. For more information, visit: http://www.flexanalytics.com.
###