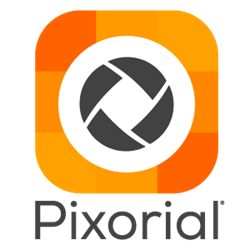 With this gorgeous new iPad interface, customers will experience more time discovering and enjoying the photos and videos from their lives and less time finding and managing it. – Andres Espineira, Pixorial CEO
Englewood, CO (PRWEB) March 11, 2014
Pixorial, the award-winning personal media sharing platform, today announced a new version of its iOS 7 application that brings enhanced usability to Apple iPad customers. Pixorial's universal service is used to collect all the media from customers' life experiences – media that is currently scattered across a variety of services, devices, and people.
"Over the last 5-6 months we have been experiencing incredible growth and momentum in part due to new capabilities we added to the platform that simplified the organization and sharing of photos and videos," said Andres Espineira, Founder and CEO of Pixorial. "Our goal with the new tablet app is to deliver a fresh design that gives people an easy way to more deeply enjoy their photos and videos in one place."
Recent tablet sales data from IDC and comScore, along with direct feedback from customers, indicate that people increasingly prefer to access rich media online applications using tablets. Espineira added that "with this gorgeous new iPad interface, customers will experience more time discovering and enjoying the photos and videos from their lives and less time finding and managing it."
New Functionality and Enhancements
The Pixorial Photo & Video Sharing app is now a Universal Application for iOS and is optimized to run on iPhone, iPod, and now iPad devices including those with retina displays. All new functionality adheres closely to core Pixorial design principles:

Media First – Larger thumbnails with stunning graphics add to the realism and emphasize the focus on your media. Pixorial automatically detects and fully supports landscape orientation.
Simplicity – User interface elements like split views for quickly moving from one album to another and popovers for instant access to regularly used options have been incorporated to make the interface easier to use.
Intuitive – Familiar gestures such as swiping to see the next media item or pressing while sliding across a video in an album to get a "quick view" help users avoid confusion and navigate through the app in a way that is expected.
All the new functionality is available immediately. New customers can sign up for a free 7 GB online account at pixorial.com. The free Pixorial Photo & Video Sharing application for iOS 7 can be downloaded from the iTunes App Store today.
About Pixorial
Pixorial is a personal photo and video sharing platform, helping customers organize and discover all the media from their lives so they can enjoy it how they want. Pixorial delivers a universal service for collecting all the photos and videos from life experiences – media that is currently scattered across a variety of services, devices, and people. With Pixorial, customers safely store the media that matters to them in their private cloud which they can access from anywhere. Using Pixorial's online tools and mobile applications, customers take the complexity out of sharing their photos and videos and go beyond the limits of traditional posting. With multiple industry awards and over half a million users worldwide, Pixorial is privately held and based in Englewood, Colorado.
For more information, visit http://www.pixorial.com or the company's blog at pixorial.com/blog. Pixorial® is a United States registered trademark. The names and actual companies and products mentioned herein may be trademarks of their respective owners.