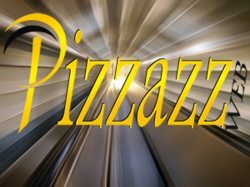 If you serve your customer in a honest and professional manner and help them improve they will enjoy doing business with you.
Mount Pleasant, SC (PRWEB) June 21, 2011
PizzazzWeb announced today the formation of a company whose purpose is to provide all of a client's business service requirements within a single company. The CEO of PizzazzWeb stated; "The combining of Investment Services, Business Venture Financing, Merchant Services with Marketing, Web Development and Infrastructure Services, like Hosting, will provide clients with a streamline process that reduces cost and improves the ROI. Combining these services under one roof allows our clients to work with one company to implement their goals rather than three to six companies. A business presents their plans to us and we working with them formulate a package to achieve their objectives."
PizzazzWeb brought the website, PizzazzWeb.com, online and officially opened the doors of their offices, Located in Mount Pleasant South Carolina, on May 27, 2011. The event marked the end of a Year and a Half of planning and development that started with two guys talking about the problems they faced starting new businesses or starting a new venture with an existing business. The name of the company, PizzazzWeb LLC, came about because one of the partners kept insisting over and over that their website had to have Pizzazz, as a joke they started calling it Pizzazz Web, the name stuck. The word Pizzazz was first coined by Diana Vreeland, fashion editor of Harper's Bazaar in the 1930s.
The mission of the company is to "Provide streamline services to business that allow a company to reduce cost and significantly increase the Return On Investment." The company believes the mission can be accomplished by combining critical Business Services into a tailored package that is aligned with a client's Business Plan and provides for day to day operational requirements. PizzazzWeb has the resources and expertise available for clients that provide a business the opportunity to acquire Quick Loans or Cash Advances up to $350,000.00. In addition, business lending with Mortgage financing could allow a startup or expanding business to obtain funds ranging from Three Million to Fifty-Million dollars. Beyond the financials PizzazzWeb provides for infrastructure requirements from phone services to servers for intra and inter networks with unlimited bandwidth. As outlined on the website PizzazzWeb maintains in-house the expertise to develop and implement all of a company's online requirements from web design, implementation, maintenance and support to Online Advertising and Search Engine analytical reporting.
PizzazzWeb believes the timing is right. The expertise is in place. The financial resources are available for lending and the technical infrastructure is in place. The only question is, are companies going to answer yes when PizzazzWeb ask them; Would you rather do business with six companies or one to achieve your business goals?
PizzazzWeb's Founder and CEO Mr. Hutchinson, has consulted with corporations for over 25 years to develop and implement technical solutions to help them achieve their goals. Early in the creation PizzazzWeb his mantra was and still is that "If you serve a client in a honest and professional way that helps them achieve their goals they will remain a client and help us grow."
Read about all the services at - PizzazzWeb.com and experience the Pizzazz of PizzazzWeb.