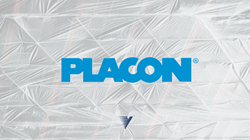 RALEIGH, N.C. (PRWEB) April 02, 2019
Creating value for the customers is what the company is rooted in and continues to strive for on a daily basis. Whether that is through creating protective medical device packaging that is intuitively designed to minimize errors during procedures, or injection molded and thermoformed food and retail packaging that excites consumers. Some examples of their work include the Gillette Fusions with Flexball, Justin's Snack Packs, implant screws by Wright Medical.
"We are excited to work with Placon as they continue to grow and expand their business. We are look forward to providing a solution that allows them to better serve their customers," said Neal Goffman, COO at Vanguard Software.
Placon will be implementing the Vanguard Predictive Planning for demand planning solution in phase 1, with goals to increase forecast accuracy, and eventually reach full automation in later phases. With Vanguard's legacy in demand planning, Placon immediately saw the value Vanguard brought to the table, and signed with much excitement towards the next step of the implementation process.
To learn more about how our demand planning solution could help your business, contact us.
About Placon
Placon's main concern is customer satisfaction and profitability. For 50 years Placon has been successfully combining experience, new materials, and technology to deliver above customer expectations, ensuring satisfaction and driving profits in the retail, food, and medical device packaging markets.
About Vanguard Software
Vanguard Software introduced its first product for decision support analysis in 1995. Today, companies across every major industry and more than 60 countries rely on Vanguard Software's Predictive Planning, an IBP Platform. Vanguard Software is based in Cary, North Carolina.