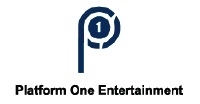 Platform One Entertainment went above and beyond all expectations. We had an amazing experience and there is no question that Platform One Entertainment and Dare2Dream helped grow our brand
Chicago, IL (Vocus) May 20, 2010
Jeff Sodikoff has a dream: To harness the power of music and entertainment to create a platform for artists and brands to make life-changing impact for meaningful non-profits. With non-profit budgets being cut at an increasing rate, important charities are being dissolved. Recognizing the need to uplift and support these important causes, Sodikoff's Platform One Entertainment launched Dare2Dream. The benefit concert and silent auction series at the House of Blues generates awareness, support and funding for some of the most meaningful non-profit organizations in the country..
"Platform One Entertainment developed Dare2Dream with a belief in the power of music to create positive social change in the community," said Jeff Sodikoff, President of Platform One Entertainment, an artist development, brand marketing and cause marketing company.
The Dare2Dream events have generated noteworthy visibility and funding for The National Foundation for Entrepreneurship, The Common Ground Foundation, The Chicago Alliance to End Homelessness, The University of Chicago Comer Children's Hospital, Working in the Schools, The Leukemia & Lymphoma Society and Partnership For Cures.
Music artists who have performed on behalf of Dare2Dream causes include Kings of Leon, Common, Cypress Hill, Talib Kweli, Gavin Rossdale, Gov't Mule and Blues Traveler.
The Dare2Dream non-profit marketing program is an ideal opportunity for brands and sponsors to generate tremendously favorable PR, demonstrate community responsibility, and impact Chicago's most active citizens while helping to shed light on a very important issues," added Sodikoff. "It is not only a incredible philanthropic initiative, but an extraordinary opportunity to create brand synergies in the most positive, direct, and credible environment."
Past and current sponsors have included FUSE Beverage, Vibe and SPIN Magazines, Yahoo, Illinois National Guard, Lincoln Automotive, Akira, Lundbeck, Jones Soda Co., DeVry University, and NOS Energy Drink.
The response from sponsors has been tremendous. "Platform One Entertainment went above and beyond all expectations. We had an amazing experience and there is no question that Platform One Entertainment and Dare2Dream helped grow our brand," said a spokesperson form Fuse/NOS Energy Drinks.
The Dare2Dream property has secured invaluable strategic partnerships with the most powerful media (TV, radio, print), government officials, and major entertainment properties on both a local and national level.
For more information about Dare 2 Dream contact Jeff Sodikoff at d2d(at)platform-1(dot)com or call 773.486.4000.
About Platform One Entertainment:
Platform One Entertainment is an artist development, brand marketing and cause marketing company with over 20 years of entertainment industry marketing experience. Based in Chicago, Platform One has created and implemented unprecedented marketing campaigns for hundreds of the biggest bands and brands from around the world.
###