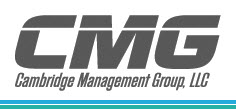 Personal injury lawsuits are especially difficult on the client due to the pain and suffering they are trying to manage. Our goal is to assist with the immediate financial difficulties resulting from their injury
Glen Rock, NJ (PRWEB) June 30, 2011
Cambridge Management Group is offering expanded lawsuit funding options and increased coverage for personal injury cases. CMG now offers their plaintiffs personal support around the clock via live chat available until 10pm, a chat ticketing system available 24 hours a day and automatic emailed status updates throughout the review process. The expanded funding operations are designed to meet the increased demand for plaintiff funding in the pre-settlement phase of the plaintiff's lawsuit.
To assist in the expected new cases, Cambridge Management Group is continuing to offer free initial consultation to discuss options for personal injury financing for soft tissue cases, medical malpractice, case, auto, FELA, Jones Act premise liability and product liability cases. The free initial consultation is designed to help people understand the various options they have to fund their personal injury case, and to assist in the next steps for arranging financing, where appropriate.
"Personal injury lawsuits are especially difficult on the client due to the pain and suffering they are trying to manage. Our goal is to assist with the immediate financial difficulties resulting from their injury," said firm Director, Betsy Giordano.
"We work especially closely with our personal injury clients to understand the intricate details of their case, and to give them the best possible funding advice, maximizing the case settlement value that will be returned to them."
Visit Cambridge Management Group's website today to find out more information about lawsuit funding options.
About Cambridge Management Group:
Based in Glen Rock, NJ, Cambridge Management Group is a specialized finance firm that provides funding programs to plaintiffs involved in personal injury litigation. CMG is recognized by legal finance brokers and consultants, medical providers, paralegals and attorneys throughout the United States as a preferred choice for their direct legal funding needs.
Primary Financial Products offered by CMG:

Pre-Settlement Funding - CMG was one of the first Pre-Settlement Legal Finance firms to market and has historically been a leader in that space. CMG provides non-recourse fundings to plaintiffs prior to settlement of their lawsuit.
Surgical Funding - As an offshoot, CMG naturally expanded to provide advances on behalf of plaintiffs in need of surgeries.
CMG's seasoned team consists of customer service representatives, attorneys, insurance experts and analysts.
Betsy Giordano
Cambridge Management Group
266 Harristown Rd. Suite 300
Glen Rock, NJ 07452
800-264-2274
###