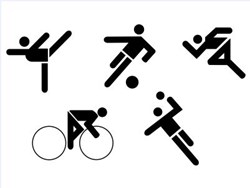 park your vehicle somewhere on the outskirts of the capital and use public transport
(PRWEB UK) 25 July 2012
The Olympic Games will be starting in London on the 27th July 2012. The Games will attract large numbers of visitors to the city venues, surrounding areas and tourist attractions. Many temporary traffic and parking plans are being put in place to deal with the anticipated volumes of visitors. Drivers who are considering making the journey to London to experience the atmosphere first hand or commuting during the duration of the event should ensure they are prepared.
Given the forecasted influx of visitors into London for the event, if you are planning to be there yourself it would be wise to start planning your trip as early as possible, particularly if you plan to take the car. The roads around the torch relay are very likely to be closed on the days leading up to the event and there will be road events taking place across the city that drivers should be aware of.
Andrew Goulborn, Commercial Director for the leading car insurance comparison site Tiger.co.uk said, "London is a very busy place anyway and driving in central London can be challenging and expensive at any time. Motorists need to be aware of what is happening and how their travel might be affected, and make sure that they plan around any disruption and pre-arrange suitable parking for a visit. It could be wise to park the vehicle somewhere on the outskirts of the capital and use public transport to access the centre. Public transport will undoubtedly be much busier during the Games but there are information leaflets available for each borough that you can review prior to travelling. If you have fully comprehensive car insurance you can leave the car overnight with the peace of mind that it will be covered, but do of course make sure to hide personal belongings out of view in the car."
Advice for both spectators and those who have to make regular journeys in London is being published at http://www.getaheadofthegames.com. Car parks for London tube stations along with tips for travel can be found listed by Transport for London at their site http://www.tfl.gov.uk.
About Tiger.co.uk
Tiger.co.uk is a trading name of Call Connection Ltd. Tiger.co.uk is a UK based, independent motor insurance comparison site, offering insurance quotes from over 150 motor insurance brands. Call Connection Ltd is authorised and regulated by the Financial Conduct Authority (FCA number 308374).