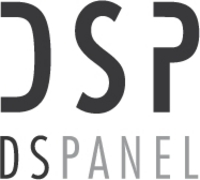 Our new Planning product matches the heavyweight champions in Financial Planning, Forecasting, Reporting and Consolidation software available today
Los Altos, CA (PRWEB) February 2, 2010
DSPanel today announces the availability of Performance Canvas Planning - a full featured product for Financial and Operational Planning, Analytics and Reporting. The product empowers users who drive planning processes throughout organizations with the ability to perform real-time analysis by enabling any involved user to submit data directly using Microsoft Excel, Web, Mobile devices or Microsoft SharePoint.
DSPanel Performance Canvas Planning is a completely unified analysis and planning product that offers the full range of capabilities needed by users, including modeling, forecasting, drill-down, drill-through, what-if analysis, reporting and more. Performance Canvas immediately gives business users the ability to combine financial and operational planning data with data from enterprise resources such as Microsoft SQL Server, SAP BW and IBM DB2 alongside publicly available data and web applications to create powerful Mashboards, Dashboards and Score cards.
"Our new Planning product matches the heavyweight champions in Financial Planning, Forecasting, Reporting and Consolidation software available today" says Jan Morath, CEO of DSPanel. "It is today definitely a unique unified Performance Management product, an integral part of the Performance Canvas. The size of your business no longer matters! With Performance Canvas Planning you can operate like the world's top performing organizations. By accurate, simple and quick measurement and management of financial and operational Performance it creates unique advantages."
Performance Canvas Planning is packed with financial intelligence, a range of functions including currency conversion, allocations, and intercompany eliminations. Performance Canvas Planning allows each business rule or formula to be customized to support your specific needs and financial data. All of this is done in the sophisticated, yet easy to use Business Modeler.
"You will remember 2010 as the year when DSPanel made Enterprise Performance Management available to every business everywhere" says Niklas Derouche, CTO. "To make the most sophisticated Planning functionality available for mid-range as well as enterprise customers at an affordable price will level the playing field, by making a class of applications earlier reserved for large enterprises readily available to everyone."
DSP Performance Canvas Planning includes the Business Modeler, the advanced Excel Planner native Microsoft Excel client, the Performance Canvas Application Server featuring the Canvas Designer, the Canvas Explorer and Microsoft SharePoint Connector as well as Samples and On-Line Training. It provides immediate business value on top of the Microsoft BI Platform featuring advanced support for communication, collaboration and actions. The software works with Microsoft Office SharePoint Server, Microsoft SQL Server and the Microsoft Office productivity suite including Outlook, PowerPoint, Word and Excel, IBM DB2 Cubing Services and SAP Business Warehouse.
For further information please visit DSPanel
Notes to Editors:
About DSPanel:
DSPanel is a global ISV Partner to Microsoft, SAP and IBM specialized in delivering in-context embedded sophisticated performance management capabilities to ordinary business users, using everyday business terminology on top of our partners' MDX and SQL based platforms as well as internet based data. DSPanel's products, Performance Canvas, Performance Canvas Planning, Mobile BI Server, and Portal Edition, are each specifically designed to target different business needs. The products are sold through reselling partners worldwide and through OEM deals as part of integrated solutions. The company focuses heavily on end user driven innovation, along with superior performance and software flexibility, thus providing a competitive edge to our Customers and Partner in planning, real time decision making and action.
DSPanel customers include Aderant, Lending Tree, Colfax, Deltek, Progressive Insurance, Recall, Readers Digest, Bosch Rexroth, Deloitte, 3GIS and First National Bank.
For further press and photography contact Decision Support Panel International
###