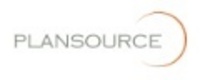 There are few opportunities to transform an industry
BOULDER, Colo. (PRWEB) February 6, 2008
"We're pleased to join the CoAdvantage family," said PlanSource Founder and Chief Executive Officer Scott Carver, who has over 26 years of executive-level healthcare and benefits administration experience. "Not only does this give us the financial resources to execute our vision and deliver benefits in an entirely new manner, it positions us as one of the leading HR services companies in the country."
Drawing on its vast experience in this industry, PlanSource has developed an entirely new way to deliver benefits and benefits management solutions to the SMB market and insurance brokers with two factors that differentiate it from competing companies.
The first differentiating factor - the company's new Web-based benefits enrollment and administration technology solution - emphasizes rapid implementation, ease-of-use and cost effectiveness. This platform delivers all of the sophistication, automation and functionality utilized by larger employers, but historically out of reach for smaller, cost-conscious employers who have been plagued by the inefficiencies and problems inherent with manual processes. More importantly, it is designed to add unique value to all of the key stakeholders, including brokers, health plans, insurance providers, third-party administrators, employees and HR/benefit managers. It also provides real-time, 24-hour access to HR administrators, employees and brokers, as well as the ability to conduct open enrollment sessions online, access to numerous standard and customizable reports, and integration with payroll.
The second differentiating factor is the way PlanSource has integrated the entire spectrum of benefits management activities, which have historically been provided by separate providers and processing methodologies. The company combines all key functions - including insurance purchasing, implementation, employee self-service, premium administration and data management - and manages them through a single platform and unified user experience.
"For the last five years, there has been very little innovation in the way benefits have been purchased and managed. As a result, small and medium-sized businesses have been left with few alternatives," said Carver. "The new way we are delivering benefits, combined with CoAdvantage's existing payroll and HR services, creates a truly unique offering in the market today."
PlanSource President and Co-Founder Ted White has more than 35 years of senior-level healthcare and insurance management experience. He was the chief executive officer of two major healthcare companies and he founded an insurance outsourcing company. "There are few opportunities to transform an industry," White said. "This new approach will change the paradigm of how small businesses are addressed."
"We're very pleased that PlanSource has joined us," said CoAdvantage CEO Dayne Williams. "Scott, Ted and the senior management team are among the most talented and successful professionals in our business. Their skills and experience - coupled with the superior technology they've developed - will give our clients and insurance brokers an unprecedented level of products and services."
About CoAdvantage
Orlando-headquartered CoAdvantage proudly begins its second decade of service with a growth strategy unlike any other in the industry, an expanded geographic scope, and a continued commitment to its staff, clients and community. The company delivers comprehensive human resource outsourcing solutions to businesses with 10 to 2,000 employees through a combination of adaptable, scaleable human resource tools, an industry-leading web portal and a dedicated Client Service Center. Recognized for three years as an Inc. 500 Fastest Growing Company, CoAdvantage enhances the business impact of the human resources function using expertise, innovation and practical business insight. CoAdvantage's solutions actively build, sustain and transform companies - keeping pace with business needs across all stages of growth. CoAdvantage has offices in Orlando, Ft. Lauderdale, Tampa and Bradenton, Fla.; Salt Lake City, Utah; Boulder, Colo.; and Houston, Texas. For more information, please visit http://www.coadvantage.com.
About PlanSource
PlanSource has redefined the way benefits and HR professionals select, implement and manage employee benefit programs for growing and medium-sized businesses. The company is unique in the marketplace in that it offers a platform capable of delivering an unprecedented level of self-service functionality in the areas of insurance procurement, customer onboarding and ongoing administration. This technology is simple and intuitive enough to enable employers, brokers and others to get through the implementation process without the customization and configuration requirements that have been the primary impediment to broad adoption within this market. PlanSource is based in Boulder, Colo. with operations in Salt Lake City, Utah. For more information, please visit http://www.plansourcecorp.com.