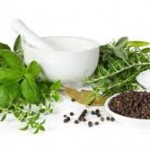 Vitamins are NOT created equal. Avoid falling into supplement hype.
New Philadelpha, Oh (PRWEB) February 27, 2013
An article by Joe Leavers, a fitness enthusiast with over 20 years of experience in the health and wellness industry, explains that natural, plant based supplements are much healthier for the human body than synthetic multivitamins. With many people looking for supplements and vitamins for health and weight loss, the article provides insight into why natural nutrition or plant-based supplements is the answer.
When the nutrients and proteins in a supplement are plant-based, they are instantly recognized by the body as such, broken down, and absorbed into the blood stream at the cellular level. It is the key to optimal health through nutrition and promotes the body's own natural ability to lose weight and enhance health. A fact from DoctorsResearch.com is provided, that vitamins are defined by science as organic substances essential for health, growth, reproduction, and biological maintenance. Originating mostly in plant tissue, each one performs a specific function important to biology.
Synthetic products, which characterize most multivitamins, do not contain live enzymes, so the nutrients cannot be fully utilized. Comprised mostly of petroleum derivatives and crushed industrial rock or hydrogenated sugars, these often trigger the opposite of nutrition. The body does not absorb them and works harder to get rid of components it's seeing as toxins, putting a strain on biological processes, immune systems etc.
In addition, DoctorsResearch.com expands on the point that vitamins are not isolated in nature; they are present in natural complexes of proteins. Isolating nutrients synthetically does not support how the body handles foods and nutrients. "Vitamins originate primarily in plant tissues. Isolated non-food 'vitamins' (often called 'natural' or USP or pharmaceutical grade) are not naturally "included in the diet", do not necessarily "originate primarily in plant tissues", and cannot fully replace all natural vitamin activities." Quote by DoctorsResearch.com
A botanical alternative to synthetic vitamins called Moringa is explained. It is a plant with numerous vitamins and minerals, officially recognized by the National Institutes of Health in 2008 and supported by research from a number of third party organizations. Used for thousands of years by many cultures, it is now recognized as one of the most nutrient-dense botanical substance ever discovered.
Reference: http://www.joeleavers.com/best-supplements-or-multi-vitamins-are-always-plant-based/
About Joe Leavers
Joe Leavers, owner of JoeLeavers.com is a fitness enthusiast with over 20 years of experience in the health and wellness industry. A wellness, fitness consultant and blogger, he devotes a large amount of time to nutrition research, homeopathic remedies, and diet trends. Leavers often reports on what advice and health tips work and what things should be avoided to help others maximize their nutrition and ultimately their health.