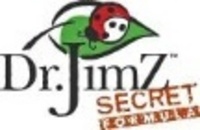 The best parallel is to look at your car after a heavy rain. It's cleaner, but you can still feel grime if you run your hand over it. Plants are cleaner after a rain, but there's still some residue, particularly from pollution
NAMPA, Idaho (PRWEB) February 5, 2008
Research tests have shown that regular applications of Dr. JimZ's Plant Wash, an organic gardening product introduced in late 2007 after more than 20 years of research, produce greater plant growth than standard doses of fertilizer. Plant Wash works in the vegetable garden, as well as in the flower beds.
The environmentally friendly product was developed as a result of efforts to stem Dutch elm disease by Boise nursery owner Jim Zamzow, affectionately dubbed Dr. JimZ for his continual experiments in improving plant growth, using organic gardening methods.
"Dad noticed that plants and trees seemed to perk up after a heavy thunderstorm removed much of the dust and dirt and petroleum pollutants from vehicle exhaust," said Jos Zamzow, Dr. Jim's son and vice president of TerraLife, which distributes Plant Wash.
"About 20 years ago we were trying to control Dutch elm disease, and we experimented with washing the trunks and leaves of elms with a mild solution of castile soap or Fels Naptha, which has been used for years to control aphids. It helped, but soap did not accomplish as much as we had hoped in the way of plant growth.
"The best parallel is to look at your car after a heavy rain. It's cleaner, but you can still feel grime if you run your hand over it. Plants are cleaner after a rain, but there's still some residue, particularly from pollution," he continued.
"A few years ago, we heard about a nano cleaning technology that uses a pine oil base. We conducted trials with four different groups of marigolds at our research facility in Maui. We took three groups of plants and gave them the recommended doses of three different national-brand fertilizers. We did nothing special for the fourth group except to wash the marigolds every two weeks. The washing cleans the leaves and opens up the stomata or pores of the leaves, and promotes plant growth because they can derive greater benefit from sunlight," he explained.
"We still aren't sure whether washing allows photosynthesis and plant growth to take place more efficiently because it cleans the leaves or because it opens the pores. But we do know that at the end of our trials, the plants that we washed weighed more than any of the plants that we fertilized."
In addition to the pine oil base, Plant Wash also contains fatty acids and trace minerals.
It is equally effective in the vegetable garden. Last summer "Dr. Jim" treated tomatoes in his vegetable garden only with Plant Wash and his proprietary Concentrated Compost Formula, also part of his line of organic gardening products. By late summer the plants towered over his head, producing thousands of tomatoes each.
Like all Dr. JimZ products, Plant Wash contains only natural ingredients. It is safe for use around children and animals.
"Plant Wash contains some potassium and the leaves may be absorbing trace amounts of it, so we can't absolutely say that there is no fertilizer. But we know that it removes dirt and insects and the fungal spores that cause disease. The plant can breathe better, and people are blown away when they see the results," Zamzow said.
Although TerraLife used no fertilizer in the tests, plant growth is even better with a combination of washing and a natural fertilizer, such as Save-a-Tree, Zamzow added.
In addition to the research facility in Maui, TerraLife has a research laboratory in Nampa, Idaho, and a 50-acre organic gardening test orchard in Emmett, Idaho.
For optimum plant growth, Zamzow recommends spraying plants with a solution of Plant Wash and water until it runs off the leaves as often as every two weeks.
The Zamzow family has been in the nursery and animal feed business for almost 75 years, and was among the pioneers in creating organic gardening products. Jim Zamzow is the grandson and Jos, the great-grandson, of August and Carmalita Zamzow, who started the company in 1933. Readers of the local newspaper recently selected their group of nine nurseries in Boise as the best nursery in the area.
TerraLife organic gardening products are available from independent nursery retailers throughout the West, including Calloway's and Cornelius in Texas. Wholesale orders may be placed through major nursery supply distributors, including L&L in Fremont, Calif.; Gard'n Wise of Salt Lake City; Jensen Distribution Services in Spokane, and United Pipe & Supply of Boise.
Additional information is available, and individual orders may be placed on the Internet at http://www.Save-a-Tree.com or by calling 1.866.855.9552. Plant Wash costs $8.95 for a two-ounce container.
Note: High-resolution photos are available.
Plant Wash: Technical Data
Plant Wash is a pine oil-based liquid that is diluted with water and sprayed on plants to remove dirt and pollution, as well as some insects and fungal spores that cause disease. One-half ounce is enough to treat a gallon of water.
The product was introduced in 2007 after almost 20 years of study. Researchers noticed that plants were healthier after a heavy rain, but could not pinpoint the reasons. It is still not clear whether photosynthesis takes place more efficiently because the leaves are cleaner or because Plant Wash improves respiration by opening the stomata, or pores, on the leaves.
Ingredients: Pine oil base with proprietary blend of minerals and fatty acids. All natural ingredients. Safe for use around children and animals.
Dilution: Use 1/2 ounce per gallon of water, and spray on leaves until it runs off. Apply weekly.
Uses: Stimulates growth and removes environmental pollutants. Preliminary research indicates that plant wash may be effective against some diseases and molds.
Cost: $8.95, 2-ounce bottle.
Web site: http://www.save-a-tree.com/products