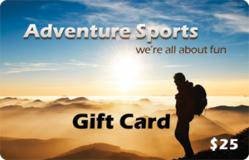 Chanhassen, MN (PRWEB) November 27, 2012
Savvy business owners are always on the lookout for new revenue streams and ways to increase traffic into their stores, especially during the busy holiday season. One tried-and-true and effective way to bring customers back is through the use of gift cards.
Gift cards are the perfect gift to give and receive. Customers love them because they make gift-giving easy and are fun for the recipient to redeem. Business owners appreciate them because they promote customer loyalty and introduce new customers to their store. Plus, customers will often spend more than the original value of the card.
Plastic card printers that are often used to make photo ID cards can also produce gift cards. There are a number of benefits to making gift cards in-house, including reduced lead times for cards, lower cost per card, and the flexibility to print cards on-demand. Printing in-house also gives you the flexibility to change the gift card design for the season. Cards can even be personalized with the recipient's name!
Scratch-off coupon cards can also be made with a card printer by using scratch-off card printer ribbon. This special ribbon places a grey color over a set of numbers, text, or a barcode that has already been printed on a card. Scratch-off cards are a fun, interactive way to engage customers and increase sales.
For more information about ID Wholesaler or how to create holiday gift cards, visit http://www.IDWholesaler.com or call an ID Professional at (800) 321-4405.
About ID Wholesaler
ID Wholesaler is the largest online retailer of photo identification products, serving its clients with guaranteed lowest prices, expert advice, and free support on everything they sell. ID Wholesaler stocks a broad selection of ID card printers and systems, ID software, supplies, and badge accessories from the leading manufacturers. For more information, visit http://www.IDWholesaler.com.