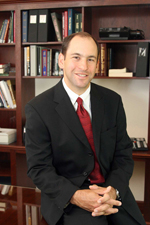 My patients often gain increased self-esteem and body image after they have breast reduction surgery.
Atlanta, GA (PRWEB) July 02, 2012
More men are flocking to Atlanta plastic surgeon Dr. Deutsch to enhance and rejuvenate their appearance through both minimally invasive procedures, including Botox injections and surgical procedures such as neck and face lifts, liposuction and breast reduction. Dr. Deutsch has noted an increase in men seeking plastic surgery procedures, especially those intended to treat the condition Gynecomastia. The number of men receiving these surgeries nationwide has increased 8 percent over the last two years.
Gynecomastia is the abnormal development of male mammary glands, causing breast and nipple enlargement. This condition can be caused by puberty, disease, metabolic disorders or hormone imbalances, obesity, or the use of specific drugs. It affects an estimated 40 to 60 percent of men. "Gynecomastia can be an embarrassing condition," says Dr. Deutsch. "My patients often gain increased self-esteem and body image after they have breast reduction surgery."
Dr. Deutsch treats Gynecomastia with a variety of surgical procedures including liposuction or excision to remove excess fat, glandular tissue and or skin. Breast reduction surgery can also reduce the size or relocate the nipple areola complex to create a more normal masculine appearance. Since this condition has several possible causes, Dr. Deutsch ensures all of his patients seeking breast reduction surgery are carefully evaluated by primary care physicians or endocrinologists prior to the surgery in order to rule out and treat the underlying cause.
Board certified by the American Board of Plastic Surgery, Dr. Mark Deutsch is one of the top plastic surgeons in Atlanta, Georgia specializing in breast reconstruction for cancer survivors, as well as a variety of elective cosmetic procedures including liposuction, tummy tucks, and rhinoplasty. To learn more about gynecomastia treatments or schedule a consultation with Dr. Deutsch visit http://www.perimeterplasticsurgery.com.