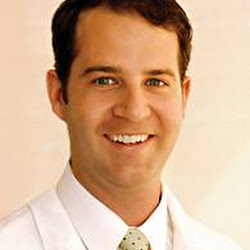 It is important to let each patient's personal goals direct his or her best surgical options.
Columbus, OH (PRWEB) September 11, 2012
When considering liposuction, Columbus, Ohio prospective patients have several options. As a board certified plastic surgeon, Dr. Jeffrey Donaldson explains the details of these procedures with his patients and comments on the trends seen nationally.
In Spring 2012, the American Society of Plastic Surgeons released their 2011 data for cosmetic and reconstructive surgical procedures. According to this report, liposuction moved from the fourth most popular procedure in 2010 to the third most popular procedure in 2011 with 205,000 total cases. This procedure continues to be popular because plastic surgeons can efficiently target and remove fat in the most problematic areas, including the hips, thighs, arms, chest and abdomen.
Liposuction has a long history, but the technology continues to evolve and doctors are responding to these advancements by educating their patients. Dr. Donaldson offers consultations to discuss patient options and identify the best procedure option to achieve their aesthetic goals.
"It is important to let each patient's personal goals direct his or her best surgical options," says Dr. Donaldson. "Depending on how much they are looking to lose and which areas of the body they wish to treat, I can explain which method of liposuction would lead to the best possible results."
The most widely used liposuction technique is traditional "suction-assisted" lipectomy. It is generally preferred for female patients in larger areas such as the abdomen and thighs. In 2011, 89% of all liposuction procedures were performed on women, and Dr. Donaldson agrees that the traditional method is often still the best: "Suction-assisted lipectomy continues to improve, with better equipment and patient selection leading to less bruising and fewer complications than ever before."
Ultrasonic-assisted lipolysis (UAL) is an advanced treatment used in plastic surgery. Columbus, Ohio, patients may elect to combine traditional liposuction with UAL to break cells for easier removal. Dr. Donaldson suggests this method for patients looking to remove fat in fibrous areas such as the back or chest, or areas that have been scarred by previous surgery.
Male breast reduction, or gynecomastia surgery, is often performed using UAL. According to ASPS data, liposuction on men accounts for only 11% of total liposuction procedures in 2011; however, nearly 20,000 patients were treated for gynecomastia. Dr. Donaldson's practice comments, "We have many male patients who use plastic surgery to achieve their goals – some of the most satisfied men have had UAL for gynecomastia. It is minimally invasive, and maximally effective"
"Liposuction results are best in the context of healthy lifestyle choices," says Dr. Donaldson. "I do not recommend that patients think of these procedures as a weight loss option. The best surgical candidates have discreet fatty deposits that persist despite diet and exercise."
If you are interested in learning more about the details of these procedures, you can contact Columbus, Ohio plastic surgeon, Dr. Jeffrey Donaldson at http://www.donaldsonplasticsurgery.com/. You can also visit Donaldson Plastic Surgery at 4661 Sawmill Road, Suite 100, Columbus, OH 43220. To make an appointment, call 614-442-7610.