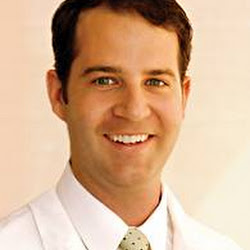 The interest in cosmetic injections has burgeoned over the past decade.
Columbus, OH (PRWEB) October 09, 2012
Dr. Jeffrey Donaldson of Donaldson Plastic Surgery has once again been recognized by Allergan as a Diamond level practice for his extraordinary volume of work using Botox, Juvederm, Latisse and breast implants. Of the board certified plastic surgeons in Columbus, Ohio, he is the only solo-practitioner to receive this honor.
Allergan is one of the premiere aesthetic medical companies in the world. Each year, it tabulates the number of products used by plastic surgeons, dermatologists, facial plastic surgeons and other providers of cosmetic medicine and surgery. The top 1% of these practices by volume across the nation are rewarded with "Diamond" status. The vast majority of these accounts are group practices that combine the work of many physicians.
As a Columbus, Ohio, plastic surgeon, Dr. Donaldson uses these products to help his patients reach their aesthetic goals: "The interest in cosmetic injections has burgeoned over the past decade," says Donaldson. "Botox and Juvederm often yield excellent results without the need for invasive surgery."
Botox was the number one minimally invasive cosmetic procedure performed in 2011, according to both the American Society of Plastic Surgeons (ASPS) and The American Society for Aesthetic Plastic Surgery (ASAPS). Juvederm was the most widely-used hyaluronic acid filler. In addition to using these products, Dr. Donaldson offers fat transfer and a wide range of aesthetician services and skincare options.
In 2011, breast augmentation was the most popular cosmetic operation according to ASPS, with over 300,000 procedures performed. "I work very closely with patients who are considering breast augmentation," says Donaldson. "I help each person navigate the series of personal questions and decisions they encounter when choosing implant size, shape and position."
There are very few objective ways to compare plastic surgeons – the total volume of Botox, Juvederm, Latisse and breast implants may be just one of them. Dr. Donaldson invites anyone considering these types of services to see him in consultation and to understand what makes him a Diamond provider.
About Donaldson Plastic Surgery
Donaldson Plastic Surgery is a premier plastic surgery practice offering a comprehensive list of surgical and nonsurgical procedures for men and women in the greater Columbus, Ohio, area. Dr. Jeffrey Donaldson is a board certified plastic surgeon and member of the American Society of Plastic Surgeons. In addition to his Diamond Distinctions with Allergan, he has also garnered local praise by his peers and his community. He specializes in cosmetic procedures for the face, breasts and body. He works closely with his patients and staff to design customized surgical plans to achieve optimal results.
For more information on plastic surgery, Columbus, Ohio, and Dr. Jeffrey Donaldson, you may visit his website at http://www.donaldsonplasticsurgery.com or contact his office at 614-442-7610 or visit Donaldson Plastic Surgery, 4661 Sawmill Road, Suite 100, Columbus, OH 43220.