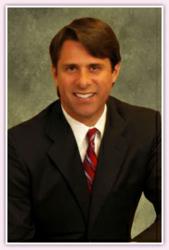 National Harbor, Maryland (PRWEB) December 20, 2011
Advances in technology and techniques continue to improve elective cosmetic procedures and help result in shorter downtime, faster recovery periods, fewer side effects, less risk, and improved overall satisfaction with the results by the patient and their plastic surgery. Maryland is home to some of the finest surgeons in the country, but one of the most common reasons for breast augmentation revision continues to be poor satisfaction on behalf of the patient when it comes to the way they look after the procedure and after the swelling has gone down. In an attempt to improve overall patient satisfaction, help guide their expectations, and encourage communication between the patient and their plastic surgeon, Crisalix Virtual Aesthetics is bringing a revolutionary 3D computer program that provides remarkably accurate and lifelike before and after photos for breast augmentation. Maryland patients can take advantage of the Crisalix Virtual Aesthetics software, which will revolutionize the way women prepare for their surgery and communicate with their physicians about what they want to look like.
Bella Cosmetic Surgery has been chosen to conduct a pilot study for Crisalix Virtual Aesthetics. The pilot program will make this revolutionary 3D software available to patients at Bella Cosmetic Surgery prior to their breast augmentation. Maryland patients will be able to have their photos uploaded into a program based on cloud software and see a simulated version of what they will look like after their procedure is complete. Similar photo programs and software have been available to plastic surgeons and their patients for many years, but 2D before and after photos still lack an essential element that will help the patient see exactly what to expect. The 3D element of Crisalix software is an enhancement that allows patients to visualize what their clothes will look like on their new shape. This is an important factor that influences pre-operative decisions such as how big to go, which type of implant to use, and other elements that need to be considered during your initial consultation visits. Plastic surgeons benefit from improved communication about expectations with their patient via the cloud-based software, ergonomic ease of use with intuitive software, and global access at any time through an Internet connection.
When it comes to breast augmentation, Maryland women are encouraged to contact Bella Cosmetic Surgery for more information and to learn how this remarkable software can help them with their plans.
###