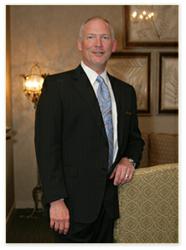 we strive to accommodate that interest with excellent patient convenience, affordability, and comfort along with what we feel is the best medical care
Atlanta, GA (PRWEB) February 07, 2012
While most dream of a trip to a sandy beach or cruise through the Caribbean, many island residents from the Cayman Islands to the Virgin Islands are flying north to visit plastic surgeons in Atlanta at The Swan Center for Plastic Surgery as it is a direct flight.
The American Society of Plastic Surgeons (ASPS) has campaigned against medical tourism where United States residents fly into Latin America and other foreign countries for surgery. The concern is always the potential issues surrounding plastic surgery procedures being performed by physicians, sometimes not plastic surgeons, with unknown skills and qualifications, as well as the question of careful ongoing postoperative care.
In 2011, plastic surgeons in Atlanta, GA, at The Swan Center for Plastic Surgery experienced reverse medical tourism with Caribbean residents flying into Atlanta Georgia to benefit from the skills and training of their three plastic surgeons.
Residents in the Caribbean have limited choices for plastic surgeons who are trained in the United States and who have board certification by the American Board of Plastic Surgery. The Swan Center discovered the increasing trend in 2011 of these patients flying to their practice to take advantage of training and skills available in the medical staff. All three surgeons are board certified in plastic surgery and belong to a wide variety of medical and plastic surgery affiliates and societies that require ongoing continuing medical education and conformity to US Food and Drug Administration guidelines.
Dr. Joseph G. Bauer comments on the consultation options available to patients who live too far away to conveniently drive to the office, "Before prescribing or performing any surgery, we schedule and iConsult, or Skype to meet with patients to educate them, discuss options and make sure informed decisions are made and understood by the patient."
The Swan Center offers iConsult teleconferencing so that patients don't have to travel for their consult and pre-operative appointments. The iConsult option is ideal for consults with out of state and out of country residents, but also for busy moms and traveling professionals too. "We are noticing an increasing trend with a lot of potential clients that prefer this as an option," states Dr. Bauer.
Patients typically email Swan's office and patient coordinator sets up a scheduled time with one of the board-certified plastic surgeons and registered nurses to talk about their cosmetic goals, review the procedure options and processes and address any questions. After conferencing with the surgeon, the Patient Concierge/Coordinator assists in financial information, arrangements for surgery recovery, including travel accommodations, home/hotel care and more. What's even more appealing is that with this all-inclusive package, it remains more economical than having surgery out of the country and provides a patient the security in knowing they will receive the very best care.
Bauer again, "In plastic surgery within the last few years, we have certainly recognized an increasing trend of patients traveling internationally to have their procedures performed by our board-certified plastic surgeons, and we strive to accommodate that interest with excellent patient convenience, affordability, and comfort along with what we feel is the best medical care."
To learn more, visit Swan Center for Plastic Surgery at 4165 Old Milton Parkway, Suite 200 East, Alpharetta, GA 30005 or online at http://www.swancenteratlanta.com. The practice is available at (770) 667-0904, (800) 816-1057 or via email at info(at)swancenteratlanta(dot)com.
About The Swan Center:
The Swan Center for Plastic Surgery is a leader in the aesthetic industry specializing in surgery of the breast, body and face.
The Swan Center for Plastic Surgery's on site operating facility, Alpharetta Aesthetic Center is accredited by the Joint Commission on Accreditation of Healthcare Organizations (JCAHO). The Joint Commission is an independent, not-for-profit organization; and is the nation's oldest and largest standards-setting and accrediting body in health care, focusing on patient safety and quality of care. The Atlanta plastic surgeons at The Swan Center are board-certified by the American Board of Plastic Surgery, among a multitude of further professional accomplishments.
###