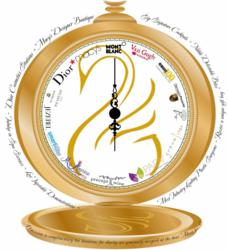 We want to reach out to the community and give a special experience to attendees with an out-of-the-ordinary type of event that will broaden awareness to this special cause we choose to work with
Atlanta GA (PRWEB) April 10, 2012
Twice a year, The Swan Center for Plastic Surgery in Atlanta hosts Girl's Night Out, a benefit for Partnership Against Domestic Violence (PADV). This spring, the event is set for April 19, 2012 from 6-9 p.m., and features a surprise celebrity performer, straight out of Nashville.
At "Wrinkles in Time" Girl's Night Out, guests can mix and mingle with men and women of eras gone by. Marilyn Monroe, Elizabeth Taylor, James Dean and Elvis take guests back to a time of real glamour. The culmination of the evening is an intimate performance by a Grammy-nominated celebrity guest, but you'll have to attend to find out the mystery performer.
The Swan Center uses this event as a catalyst in the fight to end intimate partner violence in Georgia. Admission to Girl's Night Out is complimentary and each guest will have the opportunity to donate to PADV throughout the evening.
"We hosted this event twice last year with a large turnout and raised significant funds for PADV, but more funding is necessary," said Joseph G. Bauer, founder of The Swan Center for Plastic Surgery. "This year, we are taking it to the next level and expect an even larger turnout. We want to reach out to the community and give a special experience to attendees with an out-of-the-ordinary type of event that will broaden awareness to this special cause we choose to work with," states Joseph G. Bauer, Founder of The Swan Center for Plastic Surgery.
The event will spotlight the Swan Center's board-certified plastic surgeons, the cosmetic and aesthetic services offered, as well as, showcase their office and JCAHO accredited surgery center. All attendees are entered to win a collection of door prizes like an iPad, a day at the spa or a romantic weekend retreat to the North Georgia Mountains.
The event is graciously supported by Macy's, Dior, Mont Blanc, Van Gogh Vodka, Hennessy Porsche and SmartWater among many.
Girl's Night Out will also provide local vendors, manufacturers and sponsors a networking opportunity with the community. Giving attendees a fun evening where they can take part in live demonstrations, Q & A with board-certified plastic surgeons, Gift Bags from Mont Blanc® shopping with Macy's, make-up consultations with Dior, spa services from Remede Spa at The St. Regis Atlanta and much much more.
For 37 years, PADV, the largest nonprofit domestic violence organization in Georgia, has provided professional, compassionate and empowering support to over 18,000 battered women and their children in metro Atlanta annually. PADV began as an all-volunteer agency in 1975 and incorporated in 1977. Today, the agency has more than 34 full- and part-time staff with two 24-hour emergency shelters in Fulton and Gwinnett counties, a 24-hour crisis line and a myriad of prevention services. This goal is paralleled to The Swan Center's mission that "in the right hands even minor changes can foster renewed confidence and increase self respect."
About The Swan Center:
The Swan Center for Plastic Surgery is a leader in the aesthetic industry specializing in surgery of the breast, body and face. The Swan Center for Plastic Surgery's on site operating facility, Alpharetta Aesthetic Center is accredited by the Joint Commission on Accreditation of Healthcare Organizations (JCAHO). The Joint Commission is an independent, not-for-profit organization; and is the nation's oldest and largest standards-setting and accrediting body in health care, focusing on patient safety and quality of care. The Atlanta plastic surgeons at The Swan Center are board-certified by the American Board of Plastic Surgery, among a multitude of further professional accomplishments.
To learn more, visit Swan Center for Plastic Surgery at 4165 Old Milton Parkway, Suite 200 East, Alpharetta, GA 30005 or online at http://www.swancenteratlanta.com. The practice is available at (770) 667-0904, (800) 816-1057 or via email at info(at)swancenteratlanta(dot)com.
###