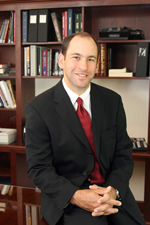 It's one of the best spa treatments you could ever give yourself at home
Atlanta, GA (PRWEB) September 05, 2012
Perimeter Plastic Surgery in Atlanta, GA is now selling the Clarisonic facial brush in its office. The Clarisonic facial brush is very similar to the sonicare toothbrush except it's for the face and provides deep cleaning for all skin types, utilizing the cleansers you already have in your cabinet.
Perimeter Plastic Surgery carries the sensitive brush, the acne brush, and the deep pore cleansing brush. After using the brush for several consecutive days, patients observed a drastic difference in the appearance of their faces. Dr. Deutsch, board-certified plastic and reconstructive surgeon, quotes: "People underestimate the importance of using quality facial products. Using products like the Clarisonic brush at an earlier age can really help delay the look of aging and stress."
The Clarisonic brush is cordless and comes with its own charging cradle. When turned on, the brush head moves in a circular motion 300 times per second to eliminate dirt and oil within the pores and surface of the skin. "The brush gets rid of dirt on the face better than a washcloth. This is because the bristles are able to reach down in the nooks and crannies of the face, acting as an exfoliate on the clogged pores," says Dr. Deutsch. "It's one of the best spa treatments you could ever give yourself at home."
In addition to the Clarisonic brush, Perimeter Plastic Surgery carries other award-winning products like Latisse, NIA24, Obagi and Juvederm. Prior to obtaining any products from Perimeter Plastic Surgery, patients must have an initial consultation. Dr. Deutsch has been in the plastic surgery industry for over 14 years, performing everything from mommy makeovers to breast reconstructions. Dr. Deutsch completed his fellowship training at some of the most prestigious institutions in the world, like Albert Einstein College of Medicine in New York and MD Anderson Cancer Center in Houston. If you're interested in the Clarisonic facial brush or booking an appointment with Dr. Deutsch, visit perimeterplasticsurgery.com or call 770-461-4824.