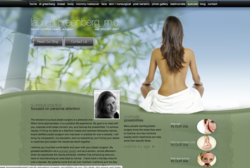 BOTOX® is not a preventative measure. Patients are being told that it is and they are basically wasting their money. There are wiser places to spend the money that will provide the increased confidence and satisfaction patients want.
Palo Alto, CA (PRWEB) January 19, 2012
Board-certified Bay Area plastic surgeon Dr. Lauren Greenberg is announcing a new series of cosmetic surgery tips for the ages, highlighting which aesthetic enhancements can achieve the most effective results at various age groups. An avid blogger, Dr. Greenberg will focus on how to feel confident and look one's best during their twenties by enhancing certain features through surgical, non-invasive, and skin care treatments. She suggests several tips for reducing the signs of aging later in life including proper skin care and preventative surgery to take advantage of skin's youthful resilience.
In addition to taking care of one's skin through daily routines of facial products and protective sunscreen, Dr. Greenberg says limiting alcohol and tobacco can help keep skin youthful and vibrant, as the two substances speed up the physical signs of aging on skin. She also adds that eating foods that are high in antioxidants will rejuvenate and refresh skin tone and prevent damage to one's complexion. Also, while many patients look to cosmetic procedures to enhance their appearance and defend against wrinkles and fine lines, Dr. Greenberg says non-surgical treatments such as chemical peels, dermal fillers, and BOTOX® Cosmetic are not preventative and need only be used in certain cases, for example if a patient has a single, deep facial line.
"BOTOX® is not a preventative measure. Patients are being told that it is and they are basically wasting their money. There are wiser places to spend the money that will provide the increased confidence and satisfaction patients want."
For patients looking to make more significant changes to their appearance by toning their figure and eliminating loose skin, Dr. Greenberg says liposuction can be used for a pre-mommy makeover. Because skin tone in the twenties is still durable and elastic, she says patients can achieve more pronounced and effective results than they might after skin has lost some of its vitality due to pregnancy or age-related sagging. Dr. Greenberg adds that undergoing a mommy makeover procedure either before or after pregnancy can help women enjoy the wonders of motherhood while still feeling confident about their bodies.
"The traditional mommy makeover combines procedures such as the tummy tuck and breast augmentation to address the areas commonly affected by pregnancy and child birth. I recommend liposuction for a pre-mommy makeover because fat pockets don't change."
Dr. Greenberg also says preemptive measures such as liposuction, a procedure often associated with mommy makeovers, can utilize the durability and vitality of young skin to preserve one's youthful appearance for the future. "A patient in their twenties considering liposuction can take advantage of the youthful, elastic state of their skin and improve the overall aesthetic outcome. While it may not be essential, liposuction as a preventative measure can help a patient address areas that bother them now while their ability to bounce back is greater."
As with all cosmetic enhancements, Dr. Greenberg urges patients to consult with a board-certified, experienced plastic surgeon and a dedicated staff before undergoing any procedure. She says that through partnership with a passionate plastic surgery practice, patients can achieve the highest quality results and a positive experience.
About the Cosmetic Surgery for the Ages Series
Because every chapter of life welcomes new opportunities and new challenges, Dr. Greenberg has sponsored a series of plastic surgery tips intended to point patients in the right direction of the procedures that match their needs. She will be running several releases to spotlight various age groups and the treatments that can yield the most effective results at those stages of life. For more information about Dr. Greenberg or other aesthetic enhancements, visit her website http://www.laurengreenbergmd.com.
About Lauren Greenberg, MD
Lauren Greenberg MD graduated from Dartmouth College and received her medical degree from Northwestern University Medical School, where she was a member of the Alpha Omega Alpha medical honor society. She completed both her General Surgery Residency and her Plastic Surgery Residency at Stanford University, along with a Fellowship in breast and cosmetic surgery in Nashville, TN. Dr. Greenberg is a member of the American Society of Plastic & Reconstructive Surgeons, the American Board of Plastic Surgery, the California Medical Association, and several other professional societies. She is a volunteer speaker at Breast Cancer Connections, a published author in several plastic surgery textbooks, and an Examiner with the Stanford Plastic Surgery Board Review Course, as well as a past volunteer for Interplast and Hospital de la Familia, performing surgeries for underprivileged children in Honduras, Guatemala, and Brazil.
Located at 750 Welch Road, Suite 117 in Palo Alto, CA, Dr. Greenberg's practice can be reached at (650) 617-9907. She can also be contacted online via the website laurengreenbergmd.com or http://www.facebook.com/laurengreenbergmd.
###