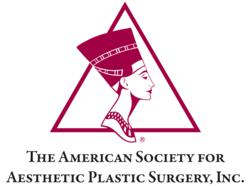 New York, NY (PRWEB) April 15, 2013
Cosmetic genital surgery among women is on the rise. What are the current trends and newest procedures in genital beautification for these patients? A panel of experts will discuss the latest trends and techniques in female cosmetic genital surgery at the Annual Meeting of the American Society for Aesthetic Plastic Surgery (ASAPS), being held April 11-16, 2013, in New York, NY. "Incorporating Genital Surgery into Your Practice," will be moderated by W. Grant Stevens, MD, FACS, and feature panelists Gary Alter, MD, Christine Hamori, MD, and Lina Triana, MD.
"Patient demand for cosmetic genital surgery has increased markedly over the last decade and continues to increase. In my practice, I've seen about a 500 percent increase in elective cosmetic female genital surgery over the past four years," said moderator Dr. Grant Stevens of Marina Del Rey, CA. "With less hair, there's more attention down there, and more desire to make aesthetic improvements. Our panelists will discuss the various procedures that cosmetic surgeons are currently using to beautify the female genital region."
"Since the advent of Brazilian waxing, women have become more conscious of the vaginal area. Today, they prefer a clean look," added Dr. Hamori of Duxbury, MA.
Female cosmetic genital surgery today encompasses a wide range of procedures beyond traditional vaginal rejuvenation procedures such as those that tighten the vaginal muscles. For women of all ages, nips and tucks in the genital region are becoming commonplace.
"Plastic surgery was developed to improve quality of life, and vaginal plastic surgery is no different. Having a harmonious vagina makes us feel better with ourselves and with our partner, makes us more comfortable with our intimate life, denotes youth, and increases sexual gratification," said Dr. Triana of Cali, Colombia. "Today, many women are uncomfortable and unhappy with the appearance of their genitalia. As plastic surgeons, we must consider the aesthetic appearance of the vaginal area as a whole, rather than just focusing on specific parts, to truly understand what bothers our patients and create the best surgical plan for them."
The panel will address incorporating frequently requested procedures, such as labiaplasty or labial reduction, into a plastic surgery practice. Specific topics to be addressed will include patient selection, techniques based on anatomy and patient requests, clitoral hood redundancy, treatment and rejuvenation of the mons pubis and labia majora with fat, and reconstructive techniques that address poor results from previous surgeries.
"Most of the aesthetic and functional genital complaints expressed by women can now safely be corrected. Part of my presentation will focus on the central wedge resection, which I invented and first published on in the late 1990's, reconstruction of labiaplasty deformities and how to safely reduce the clitoris and clitoral hood without nerve injury or sensation change," said Dr. Alter of Beverly Hills, CA and New York, NY.
According to ASAPS 2012 statistics, 21 percent of board certified plastic surgeons currently perform vaginal rejuvenation procedures. Last year, over 3,500 vaginal rejuvenation procedures were performed in the United States, which is an increase of 64% from 2011.
###
Incorporating Genital Surgery into Your Practice
Monday, April 15th, 11:30 am -12:30 pm
Moderator: W. Grant Stevens, MD
Panelists: Gary Alter, MD
Christine Hamori, MD
Lina Triana, MD
PRESENTERS are available for interviews.
CONTACT THE ASAPS COMMUNICATIONS STAFF.
About ASAPS
The American Society for Aesthetic Plastic Surgery (ASAPS) is recognized as the world's leading organization devoted entirely to aesthetic plastic surgery and cosmetic medicine of the face and body. ASAPS is comprised of over 2,600 Plastic Surgeons; active members are certified by the American Board of Plastic Surgery (USA) or by the Royal College of Physicians and Surgeons of Canada and have extensive training in the complete spectrum of surgical and non-surgical aesthetic procedures. International active members are certified by equivalent boards of their respective countries. All members worldwide adhere to a strict Code of Ethics and must meet stringent membership requirements.
Website: http://www.surgery.org
Follow ASAPS on Twitter: http://www.twitter.com/ASAPS
Become a fan of ASAPS on Facebook: http://www.facebook.com/AestheticSociety
Become a member of Project Beauty: http://www.projectbeauty.com
Locate a plastic surgeon in your area: http://www.surgery.org/consumers/find-a-plastic-surgeon