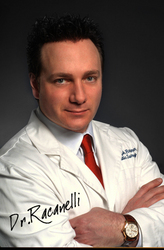 Even though police never did catch up with her husband, who fled the country in order to escape prosecution, Christina now has the physical and mental strength to begin putting her life back together
Brooklyn, NY (Vocus) May 14, 2010
Christina managed to protect her child from her ex-husband's knife thrusts, but she did not escape unharmed. After being rushed to the University Hospital in Newark, New Jersey, she underwent emergency exploratory surgery as a result of numerous stab wounds. Unable to walk or move, Christina spent two weeks in the hospital before she was brought to a local woman's shelter.
Nine months later, Christina was finally able to return to her home. Unfortunately, her return home would be the beginning of a long and exasperating battle.
Even though the emergency surgery that she received saved her life, her scars grew in size, and a massive incisional hernia developed. Not only was the hernia unsightly, it also caused Christina a great deal of pain. In addition to her hernia, Christina also developed numerous keloid scars that served as a daily reminder of her attack.
Although Christina sought the help of numerous Brooklyn plastic and reconstructive surgeons, none of the surgeons she consulted with were willing to assist her. Frustrated and at a loss, Christina almost gave up hope of ever fixing her body until she saw an advertisement for Dr. Joseph Racanelli.
After hearing her remarkable story, Dr. Racanelli agreed to help her, and contacted the New Jersey Victims Crime Board. On the morning of September 14th, 2009, Christina underwent an incisional hernia repair, multiple scar revisions, abdominoplasty, and liposuction of the flanks. Following her surgery, Christina awoke to a whole new body. Her painful, and disfiguring, hernia was fixed, and her abdomen was once again back to its former svelte shape.
"Even though police never did catch up with her husband, who fled the country in order to escape prosecution, Christina now has the physical and mental strength to begin putting her life back together". She presently spends each day trying to forget the past and focus on the future with her three sons. While forgetting that fateful night in October of 2008 will never be easy for Christina, she can now work on building a new life free of physical pain and disfigurement.
About Dr. Joseph A. Racanelli
Dr. Joseph A. Racanelli is a plastic and reconstructive surgeon, with offices in New York City, Brooklyn and New Jersey. Dr. Racanelli specializes in cosmetic Plastic Surgery Brooklyn procedures such as Abdominoplasty and Breast Augmentation. A consummate perfectionist, Dr. Racanelli is committed to providing the finest medical treatment possible. His attention to detail, appreciation for symmetry, and aesthetic eye coalesce to provide beautiful and natural results for his patients.
Dr. Racanelli routinely performs the following procedures: breast augmentation, liposuction, tummy tuck Brooklyn / abdominoplasty, mommy makeover / mom job, nose job / rhinoplasty, breast reduction, Brazilian butt lift / fat transfer, fat grafting, Botox, Juvederm, Radiesse, Obagi, laser skin resurfacing, laser hair removal, facelift, breast lift / mastopexy, spider veins, implant removal, breast reconstruction, Breast implants ear pinning surgery / otoplasty, male breast reduction surgery, scar revision, skin cancer reconstruction at his Manhattan, Brooklyn and New Jersey offices. Complete patient
satisfaction is Dr. Racanelli's number one priority. Understanding the importance of your time, and in addition to his regular office hours, Dr. Racanelli routinely performs evening and weekend consultations by appointment. Dr. Racanelli has four offices conveniently located throughout New York and New Jersey.
###