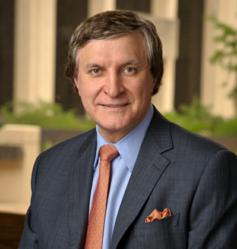 We must consciously plan and implement a true revolutionary culture change in our profession in order to go from an era of experts to a new era of Evidence Based Plastic Surgery.
(PRWEB) September 06, 2012
Dr. Rod J. Rohrich of the University of Texas Southwestern in Dallas, co-chairman with Felmont F. Eaves III of the University of North Carolina and Jonathan M. Sykes of the University of California at Davis met with colleagues in a historic Second Summit on Evidence Based Plastic Surgery in Deer Valley, Utah, on August 3 – 5, 2012. The summit was attended by leaders of the plastic surgery field's most prestigious associations, journalists, board and foundation representatives, academicians, educators and researchers. The purpose of the summit was to evaluate progress toward the incorporation of evidence based medicine (EBM) into the practice of plastic surgery, as well as identify next steps to produce a greater body of high-level evidence, develop more advanced EBM expertise and training, and incorporate EBM principles into meaningful changes in the practice of plastic surgery.
Evidence based medicine—in this case evidence based plastic surgery (EBPS)—is defined in the report as conscientiously using the best and latest evidence to make decisions about the care of individual patients.
"A great deal of progress has been made since our first summit in applying the principles of evidence based medicine within the medical specialty of plastic surgery," Dr. Rohrich said. "In particular, we've been very successful in spreading awareness of EBM among our own practitioners. However, there is much more to do. We must consciously plan and implement a true revolutionary culture change in our profession in order to go from an era of experts to a new era of Evidence Based Plastic Surgery. We developed a specific action plan to advance EBM research, training and clinical application to enhance safety and quality of care for our patients."
According to Dr. Rohrich, one of the barriers EBM proponents have had to overcome is the misconception that the movement toward EBM in the plastic surgery field implies criticism of current practices. As many as 30% to 40% of all plastic surgery patients do not receive care consistent with the evidence, and it's possible 20% or more receive unnecessary or harmful care. In addition, some plastic surgeons believe EBM "might limit our autonomy and decision making options, forcing us to robotically follow rigid algorithms." However, as Dr. Rohrich explains, the goal of EBM is to serve as a guide to help plastic surgeons make better informed, more science-based decisions to promote patient safety and outcomes.
Members of the second summit established consensus principles to guide ongoing development of high-level evidence, training, and incorporation of evidence based plastic surgery into practical use. The principles include the following:

Overcoming barriers to adoption of evidence based medicine
Enlisting support from Key Opinion Leaders, academic programs and organizations
Educating residents, fellows and medical students about EBM to establish lifelong commitment
Developing coordinated high-level evidence, through cooperative, prioritized research
Completing large high-level research projects that address evidence deficits and promote an environment of inclusion and a cultural shift to advance the adoption of EBM among practitioners
Developing EBM quality improvement groups to serve as a social support network
Educating practitioners that levels of evidence do not equate to a judgment of the quality of their work
Standardizing levels of evidence to establish consistency
"The EBM movement toward evidence-based plastic surgery doesn't have a concrete end," Dr. Rohrich explains. "This is truly a change in the way we practice our profession—a change that sets the stage for continual advances and improvements, always with an eye toward our ongoing ability to assure the safety and satisfaction of our patients."
About Rod J. Rohrich, M.D., F.A.C.S.
Dr. Rod J. Rohrich is a plastic surgeon in Dallas, Texas. He holds the Betty and Warren Woodward Chair in Plastic and Reconstructive Surgery at UT Southwestern Medical Center in Dallas, Texas. He also holds the UT Southwestern Medical Center Crystal Charity Ball Distinguished Chair in Plastic Surgery. He is a graduate of the Baylor College of Medicine with high honors, with residencies at the University of Michigan Medical Center and fellowships at Massachusetts General Hospital/Harvard (hand/microsurgery) and Oxford University (pediatric plastic surgery). He has served as president of the American Society of Plastic Surgeons and currently serves as president of the Rhinoplasty Society. He repeatedly has been selected by his peers as one of America's best doctors, and twice has received one of his profession's highest honors, the Plastic Surgery Educational Foundation Distinguished Service Award, which recognizes his contributions to education in his field. Dr. Rohrich participates in and has led numerous associations and councils for the advancement of plastic and reconstructive surgery. He is a native of North Dakota and is married to Dr. Diane Gibby, also a plastic surgeon. They live in Texas with their two children.