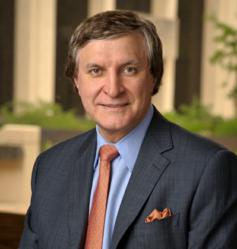 The challenge remains: how will we be able to refine ways to make fat grafting more consistent, especially in large amounts, as in body and breast restoration.
Dallas, Texas (PRWEB) October 02, 2012
Dallas plastic surgeon Dr. Rod J. Rohrich, renowned educator and Chair of Plastic Surgery at the University of Texas Southwestern (UTSW), with Dr. Daniel Del Vecchio of Boston, released a recommended new classification system to help plastic surgeons match fat grafting techniques to the needs of individual patients. The new fat grafting classifications were published in an article in the journal of the American Society of Plastic Surgeons: Plastic and Reconstructive Surgery.
"Not all fat grafting is the same. It is a complex procedure with definable subtypes. The new classification system is a good example of using evidence-based medicine to make efficacious decisions that benefit patients," said Dr. Rohrich. "Fat grafting is here to stay, but we are in the process of defining how to use it. The possibilities are very exciting—including the use of a person's own stem cells within the fat cells to support the regeneration of fat." Dr. Rohrich explained that the loss of fat deposits is largely responsible for visual signs of aging. Fat grafting also is used to repair wounds and augment the body, as in breast augmentation.
Dr. Rohrich said some practitioners, including him and others at UTSW, are using fat grafting with great success, especially to correct the aging process of the face. He said, "The challenge remains: how will we be able to refine ways to make fat grafting more consistent, especially in large amounts, as in body and breast restoration," he said. For example, according to Dr. Rohrich, while fat grafting is widely used today, it will be another two to three years before the field can fully use the benefits of stem cells in this process.
The classification system Dr. Rohrich and Dr. Del Vecchio recommend in the article consists of four factors plastic surgeons should use to match the fat grafting technique to the patient's physical situation. The four factors, designed using sound surgical transplantation principles, are:

Method of fat harvesting
Method of cell processing
Method of fat transplantation
Management of the recipient site
Each of the four classifications would be considered before choosing a fat grafting technique as treatment for different medical and cosmetic needs. Fat grafting techniques, for example, would be different for cosmetic surgery reducing signs of aging and reconstruction of breasts after mastectomies.
The article elaborates on the potential power of stem cells for regenerative medicine, including the role of adult adipose cell fat grafting. "Fat has the most stem cells of any cell type in the human body," Dr. Rohrich said. "We just have to learn how to harness them to rejuvenate old or dying cells in the face or body, or to replace worn out cells from aging or disease such as brain disorders and Alzheimer's. The role of stem cells in potential treatment and prevention of some types of cancer is great a well of possibility."
According to Dr. Rohrich, using principles of evidence-based medicine upon which the new fat grafting factors are based, surgeons would use the new classification to carefully analyze the pre-operative condition of each patient and post-operative goals to determine which fat grafting technique is best for that patient. "Much work is left to be done," said Dr. Rohrich. "We can't yet say we are doing a stem cell facelift or stem cell breast augmentation or breast reconstruction. But the potential is there, and these guidelines will help us as a profession to conscientiously advance this important branch of medicine. We must be careful to keep applying the scientific method and not the marketing method," he said.
About Rod J. Rohrich, M.D., F.A.C.S.
Dr. Rod J. Rohrich holds the Betty and Warren Woodward Chair in Plastic and Reconstructive Surgery at UT Southwestern Medical Center in Dallas, Texas. He also holds the UT Southwestern Medical Center Crystal Charity Ball Distinguished Chair in Plastic Surgery. He is a graduate of the Baylor College of Medicine with high honors, with residencies at the University of Michigan Medical Center and fellowships at Massachusetts General Hospital/Harvard (hand/microsurgery) and Oxford University (pediatric plastic surgery). He has served as president of the American Society of Plastic Surgeons and currently serves as president of the Rhinoplasty Society. He repeatedly has been selected by his peers as one of America's best doctors, and twice has received one of his profession's highest honors, the Plastic Surgery Educational Foundation Distinguished Service Award, which recognizes his contributions to education in his field. Dr. Rohrich participates in and has led numerous associations and councils for the advancement of plastic and reconstructive surgery. He is a native of North Dakota and is married to Dr. Diane Gibby, also a plastic surgeon. They live in Texas with their two children.
About ASPS
The American Society of Plastic Surgeons (ASPS) is the world's largest organization of board-certified plastic surgeons. Representing more than 7,000 Member Surgeons, the Society is recognized as a leading authority and information source on aesthetic and reconstructive plastic surgery. ASPS comprises more than 94 percent of all board-certified plastic surgeons in the United States.