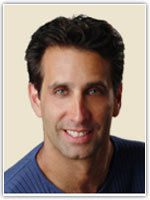 Communication is key in a relationship with your doctor, especially when you're discussing what you want from the surgery
New York, NY (Vocus) February 26, 2010
The popularization of plastic surgery together with the economic realities of our times, has made money a more important factor in choosing a plastic surgeon. It is important for patients to differentiate between price and cost. "Unfortunately, choosing a plastic surgeon based primarily on the price of the procedure can lead to a number of potential complications. The postoperative period may be more painful and longer than necessary if the procedure is not done correctly, thus extending the recovery period and leading to increased time out of work. Even more importantly, the results of the surgery may be less than optimal. This may require another surgical procedure, more expenses and more time taken off from work".
In the hands of a well trained and experienced surgeon, a breast augmentation in New York should be a relatively straight forward procedure with predictably great results. "The first operation is the patient's best opportunity to get naturally shaped, soft and symmetric breasts. It becomes increasingly difficult to achieve an excellent result with each successive surgery. This is because of the difficulty in handling the scar tissue or capsule that forms around the breast implant, controlling the position of the muscle and breast tissue above the implant and restoring important anatomical relationships that may have changed during the original surgery. In some cases, so much damage to the tissues has occurred that a successful outcome is almost impossible", says Dr. Sadeh.
Dr. Eric Sadeh warns that when shopping for a plastic surgeon for your breast augmentation in New York it is essential that you feel entirely confident with your choice. The first qualification for choosing a surgeon is to make sure that he or she is well trained and certified by the American Board of Plastic Surgery.
Secondly, the surgeon should be experienced in performing breast augmentations. A patient can evaluate this by reviewing before and after photographs and speaking with former patients to learn what their first hand experience and recovery were like.
Thirdly, make sure that you are comfortable with your surgeon as you will be partners in achieving your goals. You should ask as many questions as you like and have them answered in an easy to understand, non-technical way.
Fourthly, a lot of surgeons will decide on their own what implant type and size to use simply by asking a patient what cup size she wants to be. This practice is completely unsatisfactory and often leads to patient dissatisfaction. Measurements of the patient's chest should be used together with actual implants placed within a bra to best determine the correct implant for that specific patient.
Fifthly, make sure that you feel comfortable with the entire staff and the surgical facility where the procedure will be performed. Make sure that the doctor's surgical facility is certified by New York State and therefore follows all of the safety guidelines used in a hospital.
Finally, your postoperative period is critical to maintaining the "perfect" results so make sure that you will be carefully monitored after the surgery and given the surgical garments and care required to achieve this.
When having a breast augmentation at the Sadeh Surgery Center we use the following ten steps to ensure a successful experience at an affordable cost:
1. In-depth consultation with Dr Eric Sadeh and his staff to review all breast augmentation options.
2. Reviewing before and after photographs of Dr. Sadeh's patients.
3. Sizing protocol to determine the best breast implant style and shape.
4. Pre-operative education session with Dr. Sadeh's Patient Coordinator prior to surgery.
5. Attractive financing packages to help make your breast augmentation more affordable.
6. A private, state-of-the-art fully accredited (AAAASF) ambulatory surgical facility where the surgery will be performed.
7. An experienced surgical team led by Dr. Eric Sadeh employing state of the art techniques to give the best results possible.
8. Board Certified Anesthesiologists to administer anesthesia during the procedure and to ensure your comfort and safety throughout your stay.
9. A postoperative program by Dr. Sadeh and his staff to help bring about a quick, pain free recovery and an early return to normal activities.
10. All garments, brassieres and other supplies required during your postoperative period are provided by the office.
"Communication is key in a relationship with your doctor, especially when you're discussing what you want from the surgery" says Dr. Eric Sadeh, New York plastic surgeon.
Making a decision about plastic surgery is similar to other decisions we make in life...Dr. Eric Sadeh reminds us that "knowing the facts is important, but ultimately you have to follow your gut feelings"!
Doctor Eric Sadeh is certified by the American Board of Plastic Surgery. He is a member of the American Society of Plastic Surgeons and several other plastic surgery organizations in the New York area. He is on staff at Lenox Hill Hospital and Manhattan Eye, Ear and Throat Hospital in New York City.
# # #