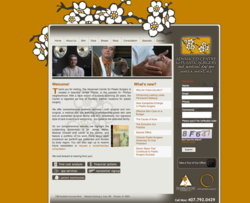 Silicone implants look and feel more natural because they have more characteristics of normal breast tissue than saline implants.
Orlando, FL (PRWEB) September 08, 2011
The American Society for Aesthetic Plastic Surgery (ASAPS) released a study recently stating there were 318,123 breast augmentation procedures performed in 2010, making it the most popular cosmetic surgical procedure. At his Orlando plastic surgery practice, the Advanced Centre for Plastic Surgery, Dr. James Matas says he sees firsthand the overall rise in the number of breast augmentation procedures performed.
In 2010, the ASAPS study reports that 62% of breast augmentations used silicone breast implants and 38% used saline. Dr. Matas says that many patients prefer silicone breast implants because they can offer a more natural feel and an improved aesthetic appearance. "Silicone implants look and feel more natural because they have more characteristics of normal breast tissue than saline implants."
Despite speculation regarding the safety of silicone implants in the 90s, the U.S. Food and Drug Association has conducted in-depth research to certify their safety, and re-approved them for most patients in 2006. Dr. Matas says that the breast implants of today offer improved safety and quality aesthetic results. Whether patients are considering silicone or saline implants for breast augmentation in Orlando, Dr. Matas says he stresses to his patients the importance of consulting a board-certified surgeon. He adds that proper training and experience are essential characteristics to look for in a surgeon for any cosmetic enhancement procedure. "Board certification in plastic surgery ensures that patients are being treated by qualified plastic surgeons that are well trained by the American Board of Plastic Surgery."
In addition to the increase in breast augmentation procedures, the ASAPS statistics reveal a rise in cosmetic surgery approval by Americans to over 50%. With the growth in approval ratings, Dr. Matas says he hopes the quality and innovation of plastic surgical techniques will continue to improve, as this will in turn lead to improvements in overall patient care and satisfaction.
About James Matas, MD
Dr. James Matas graduated with a degree in Mechanical Engineering from the University of Notre Dame. He then received his medical degree from the University of Miami Medical School, completed his residency training in General Surgery at the University of Cincinnati Medical Center, and continued his Plastic Surgery residency at Indiana University Medical Center. He completed his plastic surgery fellowship in his hometown of Miami, FL. Dr. Matas is the past President of the Florida Society of Plastic Surgeons and a member of the American Society of Plastic Surgeons.
Located at 7300 Sandlake Commons Blvd. Medplex Building A, Suite 100 in Orlando, FL, the Advanced Centre for Plastic Surgery can be reached at (407) 792-0429. The practice can also be contacted online at its website, yournewlook.com.
###