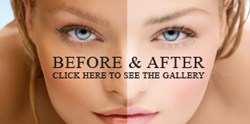 A surgeon's primary job is to discuss the outcomes with the patient and as a surgeon, promise what you can do for the patient.
Sunrise, FL (PRWEB) October 02, 2013
Jade Holding Group, LLC dba Strax Rejuvenation, one of the busiest plastic surgery and wellness centers in the country, has just announced that it is offering new financing specials on its popular rhinoplasty procedures. Right now, patients can get the surgery starting at just under $250 per month.
In addition to offering the new special, Strax Rejuvenation has just posted a new blog that highlights Dr. Melih Erogul, one of the physicians who specializes in rhinoplasty. As the new blog noted, Dr. Erogul is truly passionate about his work, which involves surgically re-shaping the nose.
For over 36 years, Dr. Erogul has practiced cosmetic medicine with an emphasis on rhinoplasty and reconstructive surgery. The graduate of Wayne State University also achieved a fellowship in cosmetic surgery at Straith Hospital in Michigan. After practicing in Michigan for three decades, Dr. Erogul moved to south Florida, where he soon became a well-respected and valued member of the Strax staff.
"The best rhinoplasty is...good-looking and anatomically correct," Dr. Erogul said, adding that he places a great deal of emphasis on the nose and the importance of aesthetically pleasing contours because "when you look at a person, the very first thing you see on the face [is] the nose."
The nose is also very important both from a biological and aesthetic standpoint, Dr. Erogul added, because a badly scarred, disproportionate or injured nose looks less appealing and can leave an otherwise attractive person's face looking unbalanced or even misshapen.
Dr. Erogul also works extremely hard to ensure his patients' comfort before, during and after the rhinoplasty procedure. This helps reduce the amount of time that is needed for healing, and also helps to increase the sense of trust patients have in both Dr. Erogul and the rest of the kind and caring staff at Strax.
"A surgeon's primary job is to discuss the outcomes with the patient and as a surgeon, promise what you can do for the patient," Dr. Erogul said.
Anybody who would like to learn more about rhinoplasty and Dr. Erogul is welcome to visit the Strax Rejuvenation website at any time; there, they can read more about the procedure and the physician, as well as the rest of the staff who works there.
About Strax Rejuvenation:
Since 2004, Strax Rejuvenation is widely recognized as one of the nation's leading plastic surgery and wellness centers. Strax Rejuvenation has successfully performed over 40,000 procedures. To ensure patient safety and care, all surgeons that are permitted to perform surgeries on the wellness center's patients are board certified and credentialed by independent risk managers, and their prior medical performance histories are closely scrutinized before they are permitted to practice surgery. Supported by numerous doctors, anesthesiologists, advanced Registered Nurse Practitioners, and physician's assistants, patients are assured to receive the very best possible experience in a warm, friendly, and nurturing environment. For more information, please visit http://www.straxrejuvenation.com/.