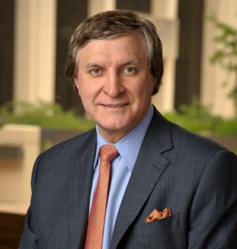 Finding out real facts from board-certified plastic surgeons can help you make smart decisions to enhance your look.
Dallas, TX (PRWEB) April 21, 2012
The Department of Plastic Surgery at UT Southwestern Medical Center will be hosting a special event on April 28th which will explore advances in cosmetic medicine.
The event, titled "Fact vs Fiction Plastic Surgery Symposium," will be held on Saturday, April 28th at the W Hotel from 11:30 a.m. and 2:00 p.m. The symposium, which is open to the public, will be led by department chairman Dr. Rod Rohrich and vice-chairman Dr. Jeffrey Kenkel.
The symposium will feature presentations on current topics in cosmetic surgery such as rhinoplasty and facelifts, with question and answer sessions. Participants will then be able to break into smaller groups to speak informally with plastic surgeons on more specific topics. Nine Dallas plastic surgeons will participate with a wide range of experience in all aspects of plastic surgery.
This event is part of a series of events held several times a year in which the UT Southwestern plastic surgery faculty share the information on the latest surgery options and non-invasive treatments in plastic surgery while addressing myths and misconceptions about cosmetic treatments.
Dr. Rohrich believes outreach events such as this one are important to help patients make well informed choices about cosmetic surgery. "Finding out real facts from board-certified plastic surgeons can help you make smart decisions to enhance your look. It's important to know what is safe and effective," Dr. Rohrich explains.
Dr. Jeffrey Kenkel, currently serving as president of the American Society for Aesthetic Plastic Surgery, warns that while cosmetic treatment options become more promising, not all of them have been thoroughly tested for safety and efficacy. "The options for non-surgical and surgical cosmetic procedures are growing. Based on our experiences and research some should be approached with caution," says Dr. Kenkel.
Anyone interested in attending this event should RSVP by Wednesday, April 25th. Call (214) 648-7898 or email confirm(at)utsouthestern(dot)edu. There is no cost to attend but space is limited.
About Rod J. Rohrich, M.D., F.A.C.S.
Dr. Rod J. Rohrich is a plastic surgeon in Dallas, Texas. Holds the Betty and Warren Woodward Chair in Plastic and Reconstructive Surgery at UT Southwestern Medical Center in Dallas, Texas. He also holds the UT Southwestern Medical Center Crystal Charity Ball Distinguished Chair in Plastic Surgery. A graduate of the Baylor College of Medicine with high honors, he completed residencies at the University of Michigan Medical Center and fellowships at Massachusetts General Hospital/Harvard (hand/microsurgery) and Oxford University (pediatric plastic surgery). Dr. Rohrich has served as president of the American Society of Plastic Surgeons and repeatedly has been selected by his peers as one of America's best doctors. Twice he has received one of his profession's highest honors, the Plastic Surgery Educational Foundation Distinguished Service Award, which recognizes his contributions to education in his field. Dr. Rohrich participates in and has led numerous associations and councils for the advancement of plastic and reconstructive surgery. A native of North Dakota, he is married to Dr. Diane Gibby, also a plastic surgeon. They live in Texas with their two children.