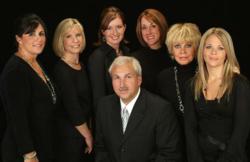 They want to be sure they will be satisfied with the results, and now they can have a clearer look at what those results will be.
St. Louis, Missouri (PRWEB) September 11, 2012
For any woman who has considered cosmetic surgery procedures but opted not to due to the uncertainty of the outcome, Paul Rottler, MD has adopted the latest imaging technology to help prospective patients get a glimpse of their results before they go under the knife. Starting this fall, Vectra 3D technology will give Dr. Rottler better measurements to work with, and allow his patients to make clearer choices about their procedures.
According to a recent poll, 20 percent of women report having considered aesthetic improvements to their body. Due to the uncertainty of some cosmetic procedures, many women end up choosing not to get plastic surgery. St. Louis women go through the same thought process, which has led Dr. Rottler to the use of Vectra 3D.
"Many women are hesitant to make a final decision when it comes to facial and breast augmentation surgeries," Dr. Rottler said. "They want to be sure they will be satisfied with the results, and now they can have a clearer look at what those results will be."
How does 3D imaging affect cosmetic surgery?
When a patient comes in for a consultation, Dr. Rottler and his staff will use the Vectra 3D camera to photograph the targeted areas of their face or body, depending on the procedure being discussed. With the help of Sculptor software, they will use the photos to create a three-dimensional rendering of a patient's body and show them simulated results of their surgery.
The image can be rotated and viewed from all angles, leaving nothing to the imagination of the patient. The ultra high resolution of the Vectra 3D camera creates images that can be viewed in razor-sharp detail. Patients report feeling very confident about their results after a consultation with Vectra.
The adoption of this technology is a big step forward for St. Louis cosmetic surgery. Paul Rottler, MD and his staff are proud to offer local patients the most advanced technology to make their work better and their patients more comfortable.
ABOUT:
Dr. Paul Rottler is a board certified plastic surgeon in St. Louis Missouri and has been in private practice since 1990. He specializes in breast augmentation, liposuction, tummy tucks/abdominoplasty, facelifts, eyelid lifts, and more. His state of the art clinic also offers Botox treatments and Juvederm injections. With registered nurses and a medical esthetician on staff, they can evaluate your skin and make recommendations. For more information about Paul Rottler, MD, FACS, go to http://dr-rottler.com/, call (314)-966-8880 or visit his office at 13625 Big Bend Road, St. Louis, MO 63122.