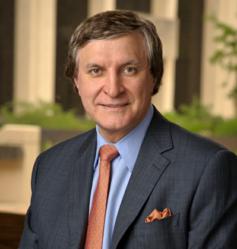 Dallas, Texas (PRWEB) January 30, 2013
Texas Monthly's annual listing of top ranking physicians recognized Dallas plastic surgeon Dr. Rod J. Rohrich as a "Super Doctor." This honor is awarded to Texas physicians who have attained a high degree of peer recognition and professional achievement.
The award is based on a peer review and careful selection process. Thousands of ballots are sent to doctors around the state, asking them to nominate their fellow physicians based on the question: "If you needed medical care in one of the following specialties, which doctor would you choose?"
Super Doctor candidates are then further evaluated on criterion such as the years of experience they have, their hospital appointments, board certifications, honors, awards, professional activities and leadership positions. Texas Monthly also evaluates their candidates' academic achievements such as their roles in leadership, teaching, publications and lectures.
"It's a great honor to be recognized as a Texas Monthly Super Doctor," says Dr. Rohrich, who believes the award is a useful tool to help patients select physicians. "The most important factor in all of plastic surgery, the one which determines your safety and outcome, is who you choose as your plastic surgeon. Always chose your surgeon wisely and carefully. Make sure he or she is board-certified, experienced and safe."
Dr. Rohrich has always been a devoted advocate for patient safety. A large portion of his practice consists of secondary surgeries, often for patients who have had bad results from their primary surgeries. Over half of his rhinoplasty patients in Dallas, for example, come to him seeking revision rhinoplasty corrective surgery from a previous rhinoplasty which had a unsatisfactory outcome.
This is the eighth consecutive year that Dr. Rohrich has been honored as a Texas Monthly Super Doctor.
About Rod J. Rohrich, M.D., F.A.C.S.
Dr. Rod J. Rohrich holds the Betty and Warren Woodward Chair in Plastic and Reconstructive Surgery at UT Southwestern Medical Center in Dallas, Texas. He also holds the UT Southwestern Medical Center Crystal Charity Ball Distinguished Chair in Plastic Surgery. He is a graduate of the Baylor College of Medicine with high honors, with residencies at the University of Michigan Medical Center and fellowships at Massachusetts General Hospital/Harvard (hand/microsurgery) and Oxford University (pediatric plastic surgery). He has served as president of the American Society of Plastic Surgeons and currently serves as president of the Rhinoplasty Society. He repeatedly has been selected by his peers as one of America's best doctors, and twice has received one of his profession's highest honors, the Plastic Surgery Educational Foundation Distinguished Service Award, which recognizes his contributions to education in his field. Dr. Rohrich participates in and has led numerous associations and councils for the advancement of plastic and reconstructive surgery. He is a native of North Dakota and is married to Dr. Diane Gibby, also a plastic surgeon. They live in Texas with their two children.