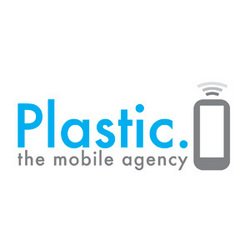 We are true believers in the mobile space and anticipate its rapid growth in 2009. With such great mobile technologies in the hands of consumers, we feel we can truly bring forward rich, interactive, and valuable mobile experiences
Toronto, ON (PRWEB) March 28, 2009
Plastic The Mobile Agency is a mobile marketing and technology agency based out of downtown Toronto, Canada. The company has developed a unique platform for the development of mobile Web/WAP sites that has allowed Plastic Mobile Agency to seamlessly and quickly develop WAP Mobile sites from existing major Canadian magazine web properties.
Plastic The Mobile Agency has also been increasingly involved with integrated campaigns that work to bridge the gap between mobile and web. Some of these initiatives involve mobile applications for the iPhone and BlackBerry. Furthermore, they are helping connect mobile and offline mediums (magazines, TV, billboards, etc.) through its innovative M2 platform, which has mobile image recognition at its core.
Founded by two partners, Sep Seyedi and Melody Adhami, Plastic Mobile gains its success by combining their respective expertise and experience from strategic marketing and mobile / web technology engineering.
"We are true believers in the mobile space and anticipate its rapid growth in 2009. With such great mobile technologies in the hands of consumers, we feel we can truly bring forward rich, interactive, and valuable mobile experiences," comments Sep Seyedi, Technology Partner and Co-Founder.
"We are glad that our clients are understanding the importance of entering the mobile space. There is a big gap between those that are ahead of the wave and frankly; they will be the ones to enjoy the ROI. You have much more to gain when you enter early on," adds Melody Adhami, Strategic Partner and Co-Founder.
A full version of Plastic Mobile Agency's services can be seen on their website.
Plastic The Mobile Agency
73 Bathurst Street, Suite 301
Toronto, Ontario
Phone: 416-273-7647 or 416-361-5932
Fax: 416-273-7532
About Plastic Mobile Agency
Plastic. The Mobile Agency (also known as Plastic Mobile or Plastic Mobile Agency) is a mobile marketing agency based in Toronto, Canada. Founded in 2007, Plastic works with brands and integrated agencies to expand marketing campaigns to strategically use the mobile channel.
Currently, they are working with clients such as: CBC, Rogers, 680 News and other national and international clients of various mobile initiatives including SMS and MMS campaigns, Mobile Web and WAP development, Mobile application development, mobile commerce, blue-tooth marketing, mobile couponing, and mobile image recognition using it's M2 (Mobile-Matching) platform. More information about Plastic Mobile Agency can be found at their website.
# # #